I just love how Target always finds ways to make my bill higher than it should be. On my most recent trip, for example, I tossed this unfinished paper mache bunny into my cart without giving it a second thought. She felt right at home amongst the toilet paper and socks.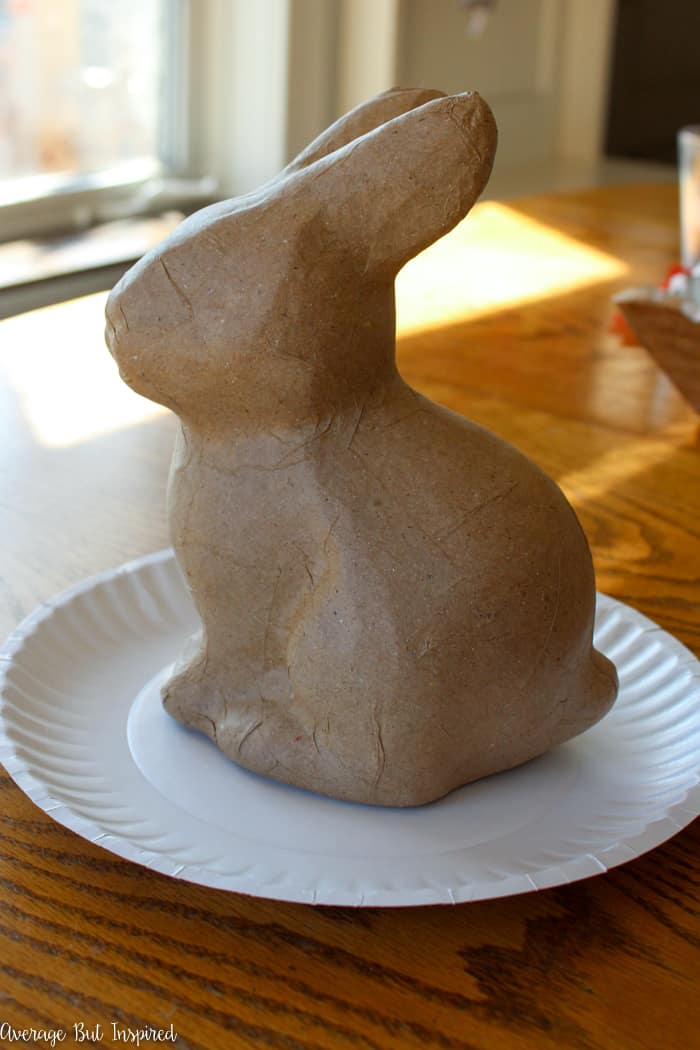 After bringing her home and staring at her for a couple of days, I felt inspired to give her a new look, and now my DIY Paper Mache Bunny looks like this – perfect for spring decor!
Keep reading and I'll teach you how to make one of your own.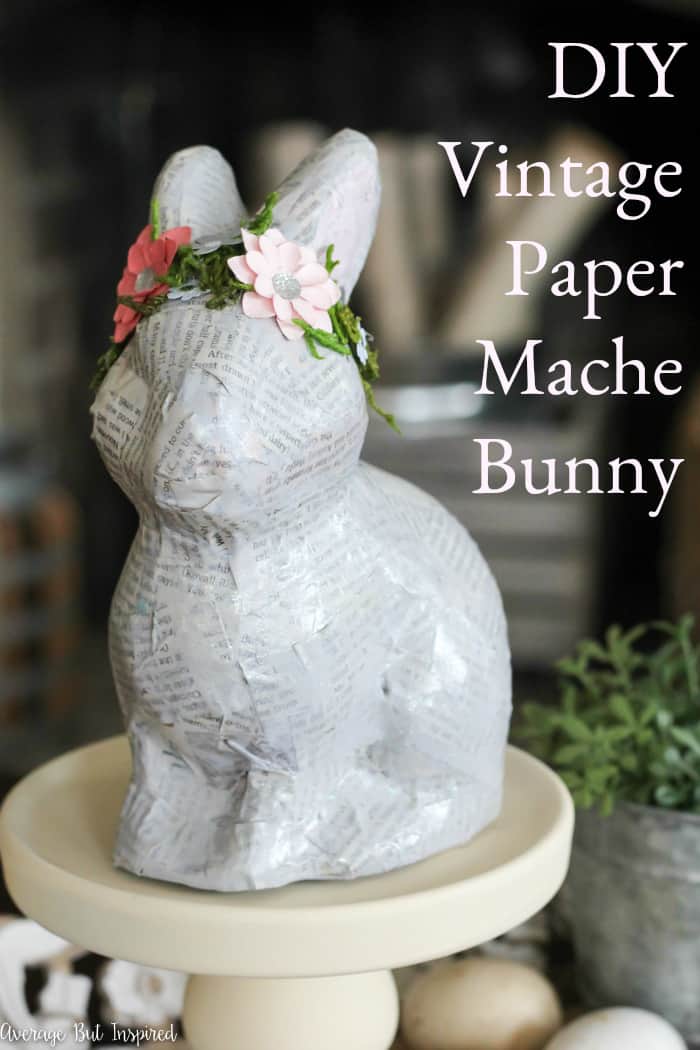 Supplies Needed for a DIY Paper Mache Bunny
Some of these links are affiliate links. To read my full disclosure policy, please click here.
Newspaper
Scissors
Water
Paint brush
Paper flower stickers
How to Make a Paper Mache Bunny
Begin by cutting a newspaper into tiny strips. Once you have a big collection of strips, paste them to the unfinished paper mache bunny with Mod Podge.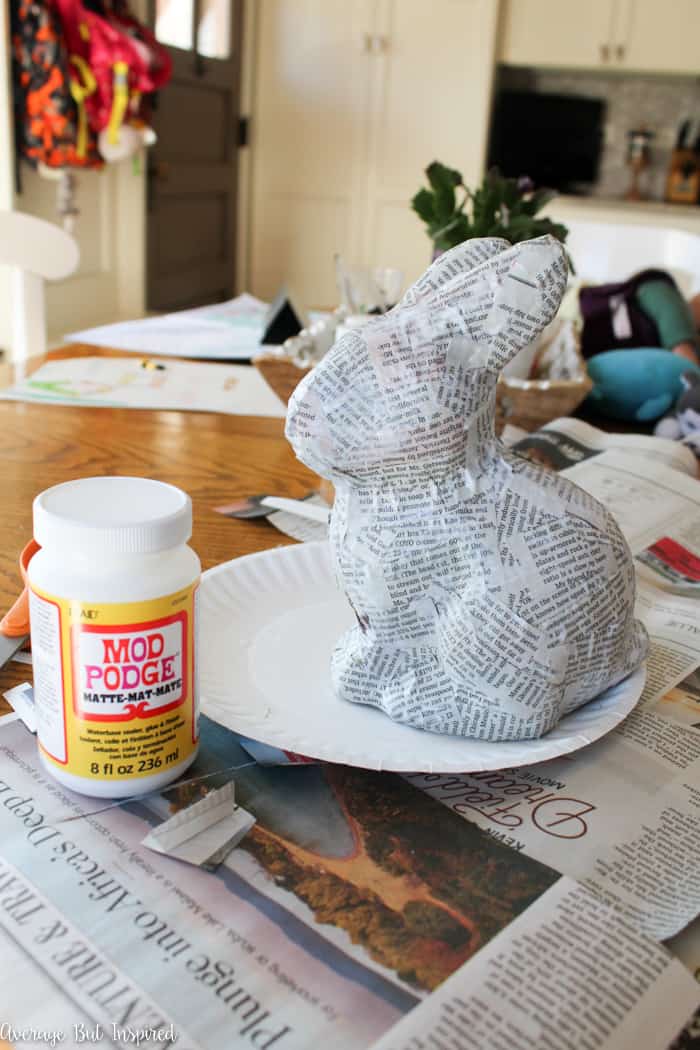 Once the newspaper is dried to the bunny, put a topcoat of Mod Podge all over the bunny.
After that dries, water down some gray acrylic paint and lightly cover the bunny so that the newspaper words are muted but still visible. I think the words give the bunny some character and vintage-looking charm!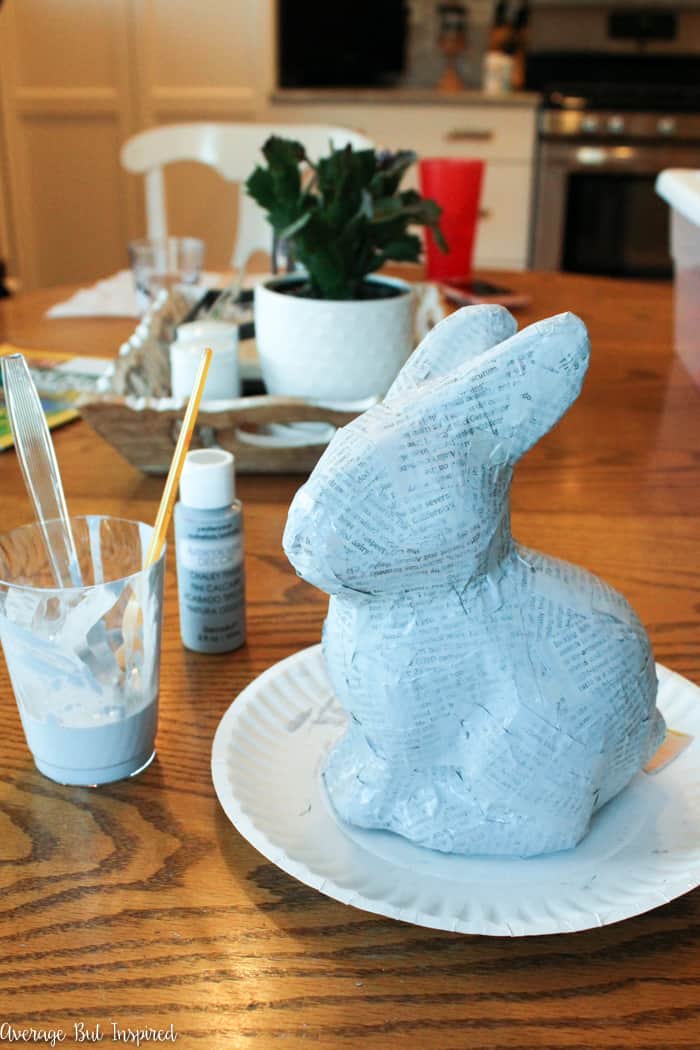 Add some light pink paint in the inner portions of the ears.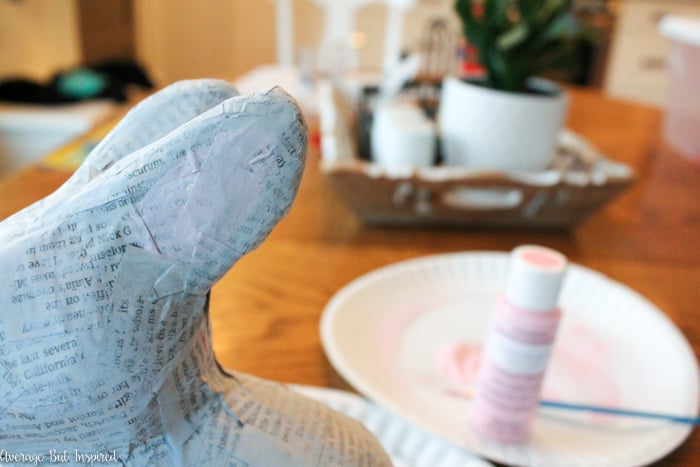 When the gray and pink paints are dry, cover the entire bunny with a coat of Glamour Dust glitter paint. This will give the bunny a beautiful shine when the sunlight hits it! It's a really subtle glitter and not overwhelming.
However, if you don't like the glitter look, you could leave the bunny as-is, or seal with another coat of Mod Podge.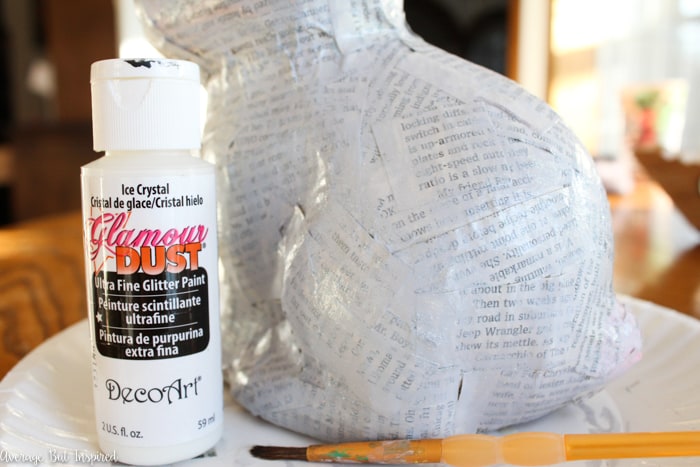 Finally, hot glue moss and paper flower stickers around the bunny's head to create an adorable flower crown. This is my favorite part of this bunny!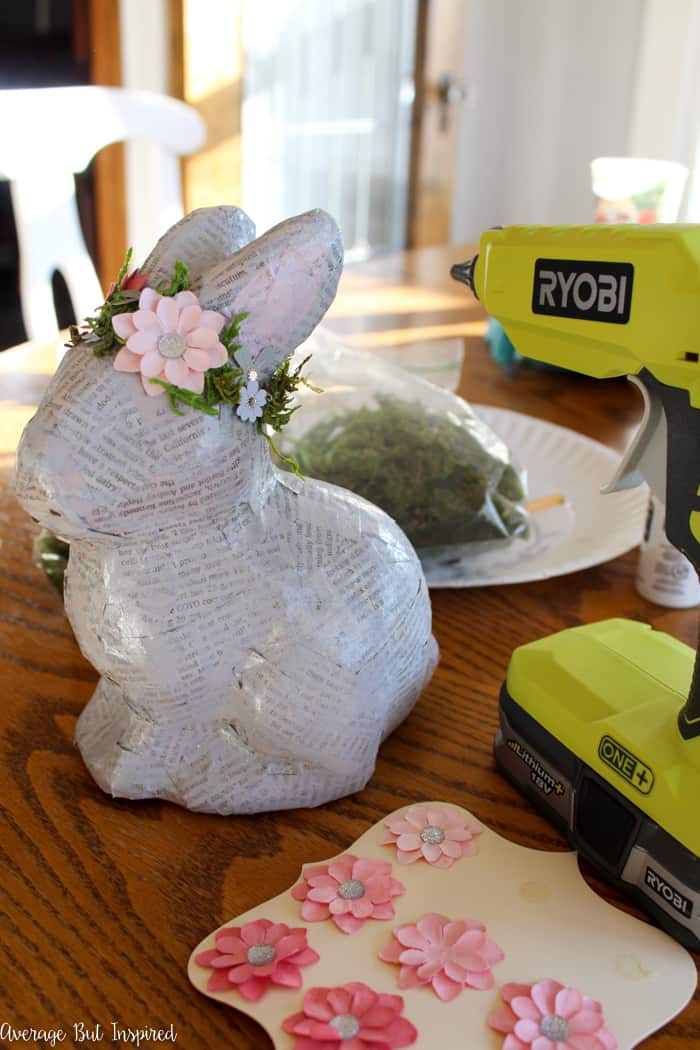 And that is all you have to do to make a beautiful DIY Paper Mache Bunny for your spring or Easter decor!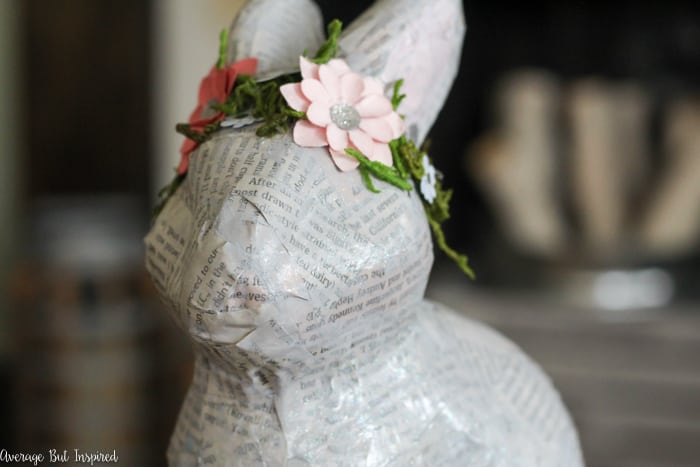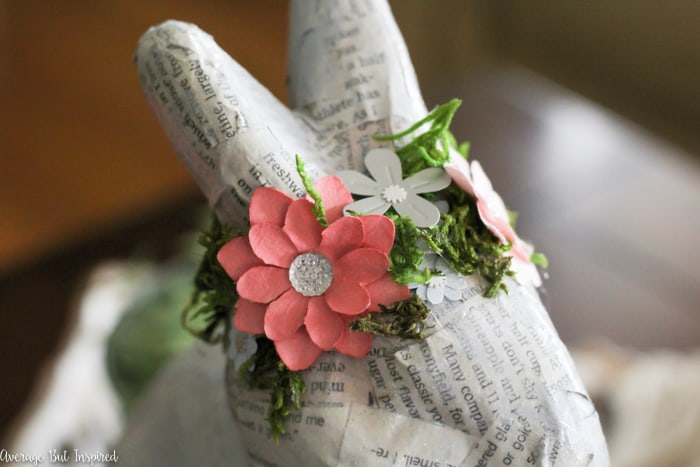 This easy project is one that you can leave out until summer! It's not overly Easter, so you can pass it off a little longer than some other decorations.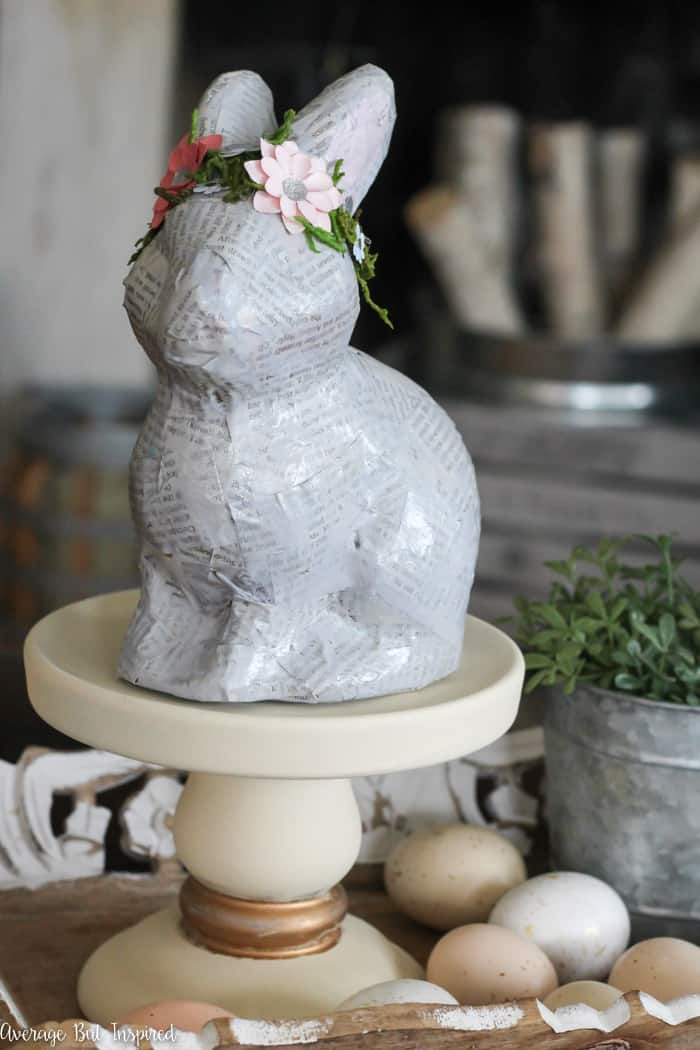 I guess that, in the end, I'm glad I have no self-control in Target and that I bought that unfinished paper mache bunny, because this project is pretty sweet and will add a little cuteness to my spring decor.
-Bre