Sometimes life gets in the way of creative time, and that has definitely been the case for me recently! Our bathroom remodeling projects (follow along with those on Instagram), coupled with work obligations and the kids' spring break has pinched my crafting time. I finally made it a priority over the weekend (it helps keep me sane), and just LOVE these adorable Dollar Store DIY Bunny Planters that I am sharing with you today!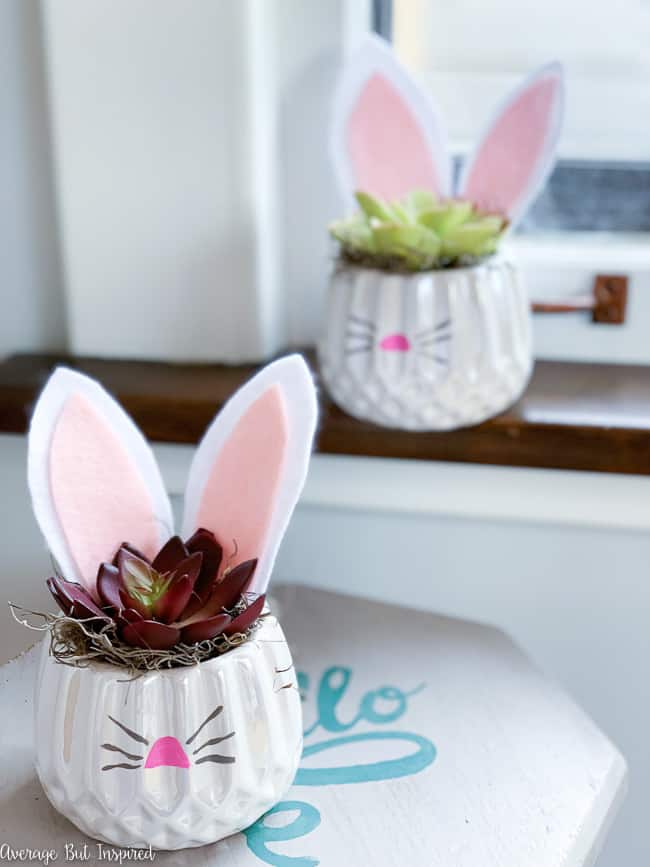 They are a speedy project, which is great when you don't have a lot of leisure time. Plus, they add a cute touch to your spring and Easter decor.
Supplies Needed
Small white planters (purchased at Dollar Tree)
Pink and gray multi-surface acrylic paint
Small paint brush
Craft moss (purchased at Dollar Tree)
Faux succulents (purchased at Dollar Tree)
White and pink felt
Fabric scissors
Multi-surface glue, like E6000 brand
Clothespins
Optional: bunny ear templates that you draw onto paper or card stock
How to Make DIY Bunny Planters
I started with the cutest little white planters that I got at Dollar Tree. I just love these with their facets and iridescent shimmer! They came in other colors, too, like pink and turquoise, but I think white is best for this project.
I used a small paint brush to paint a pink nose and gray whiskers onto the planter. I used multi-surface acrylic paint to make sure it adheres well!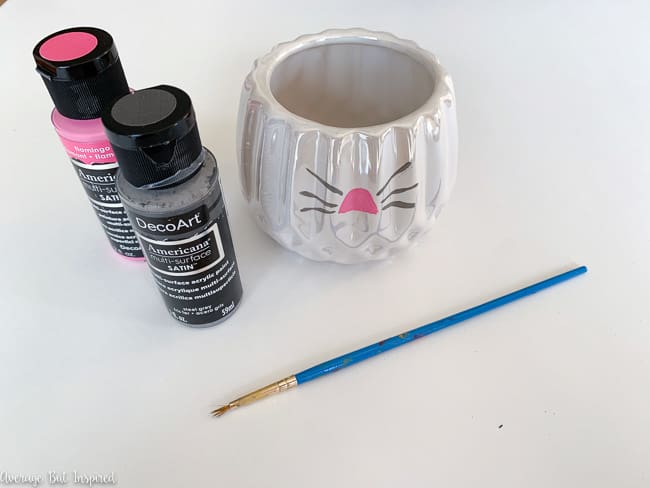 Next, I drew bunny ear templates onto scrap card stock and cut those out. I drew a large ear and a smaller ear. Then, I used the larger ear template to cut out two white felt ears. I used the smaller template to cut out two pink felt ears.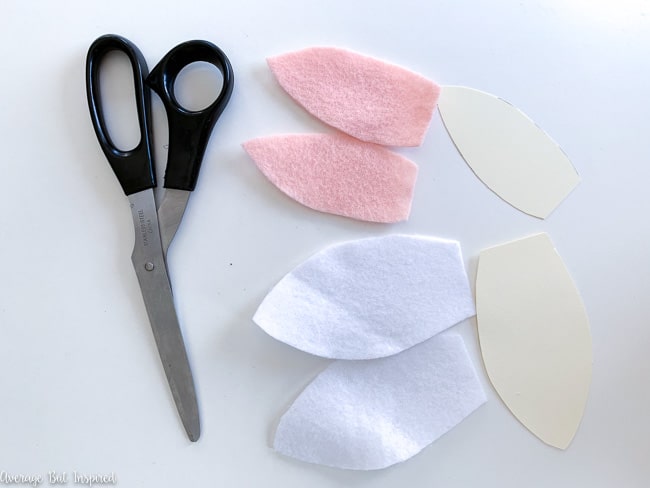 I glued one pink felt ear onto each white felt ear.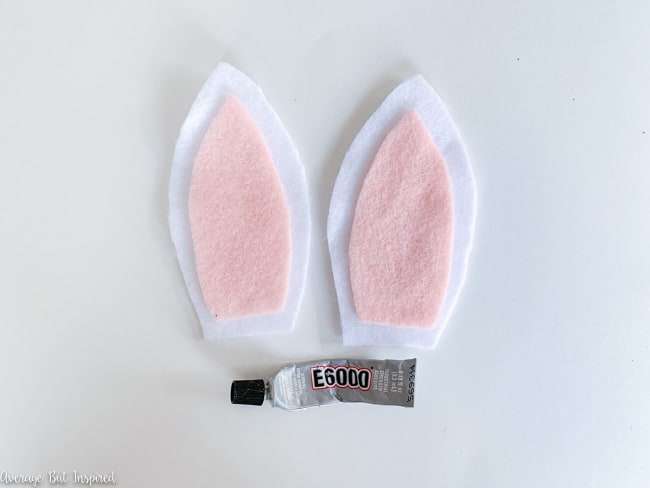 Next, I placed a thin line of muli-surface E6000 glue around the inner rim of the planter. I pressed the ears onto the glue, and held them in place temporarily with clothespins. Once the glue hardened, I removed the clothespins.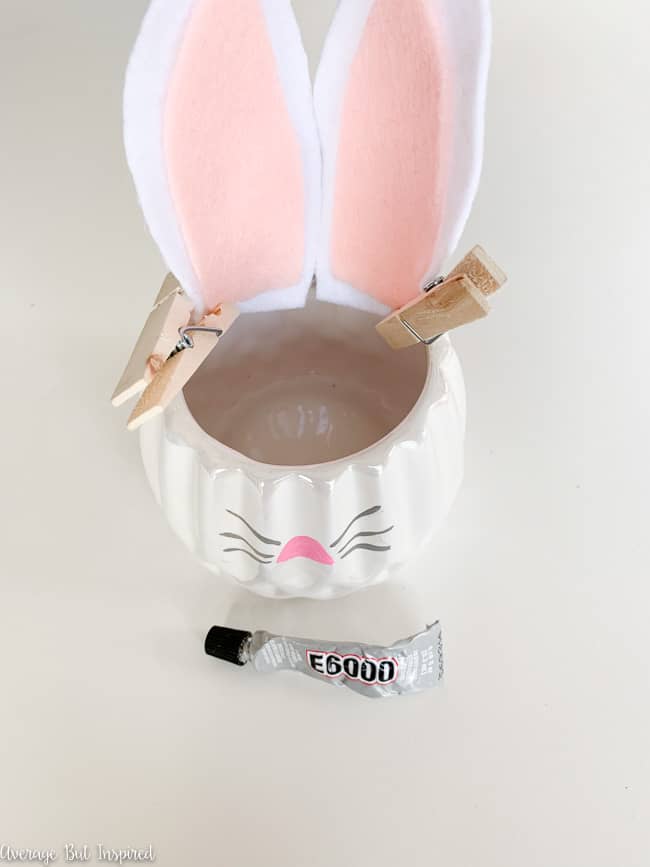 I filled the planter with craft moss to help hold the faux succulent in place. This stuff makes a mess, so have your broom or dust buster ready! 😉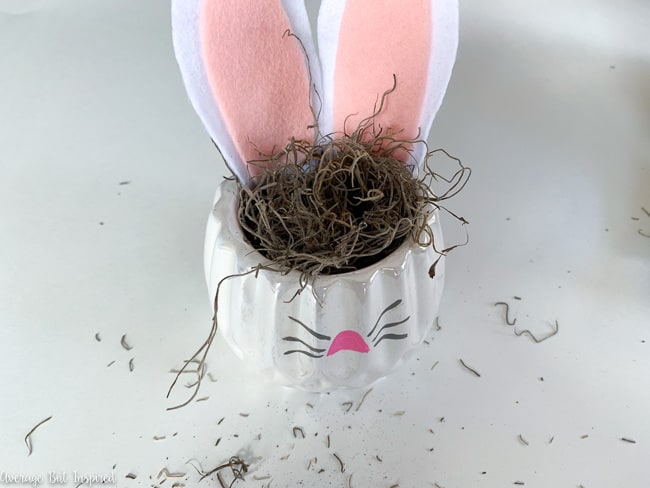 And for the final touch, I placed a faux succulent into the planter.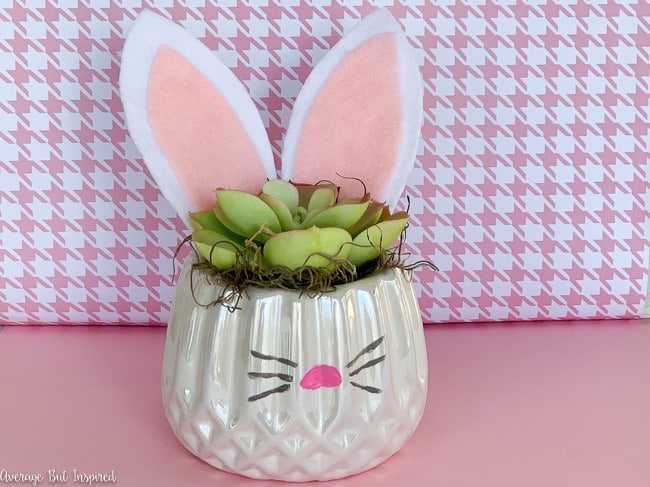 These little bunny planters make me so happy; I think they're just darling! They are a great spring or Easter craft project, and make for a sweet Easter hostess gift or addition to your spring decor!
If you wouldn't mind, I'd love for you to pin this project to Pinterest and help spread the love!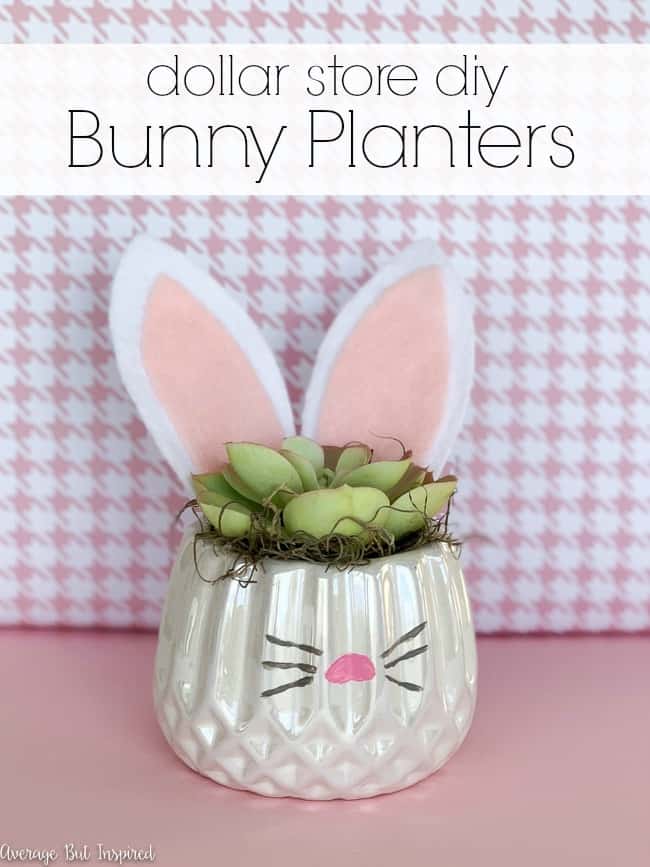 And, if you are looking for other Easter or spring craft projects, maybe you'll want to check out this Vintage Paper Mache Bunny Craft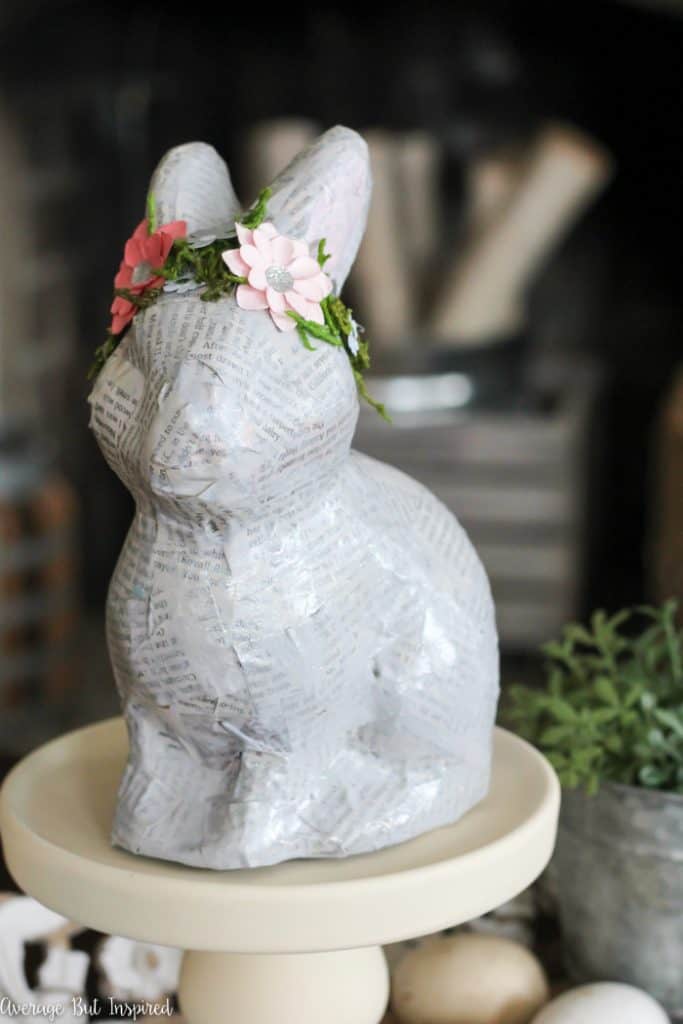 or this Dollar Store Salt and Pepper Shaker Bud Vase Craft!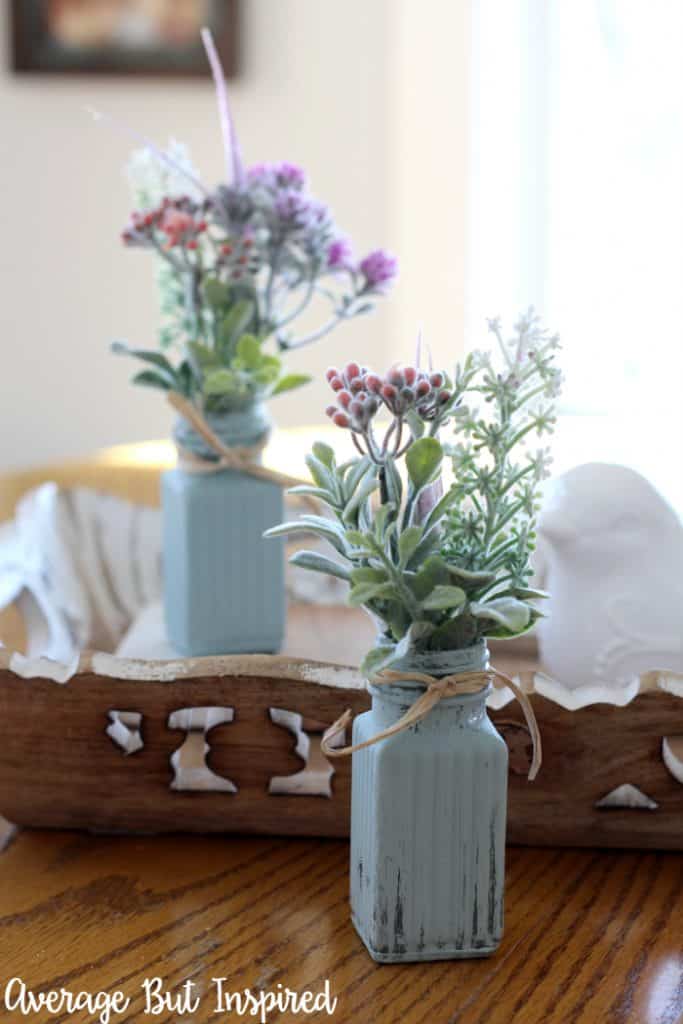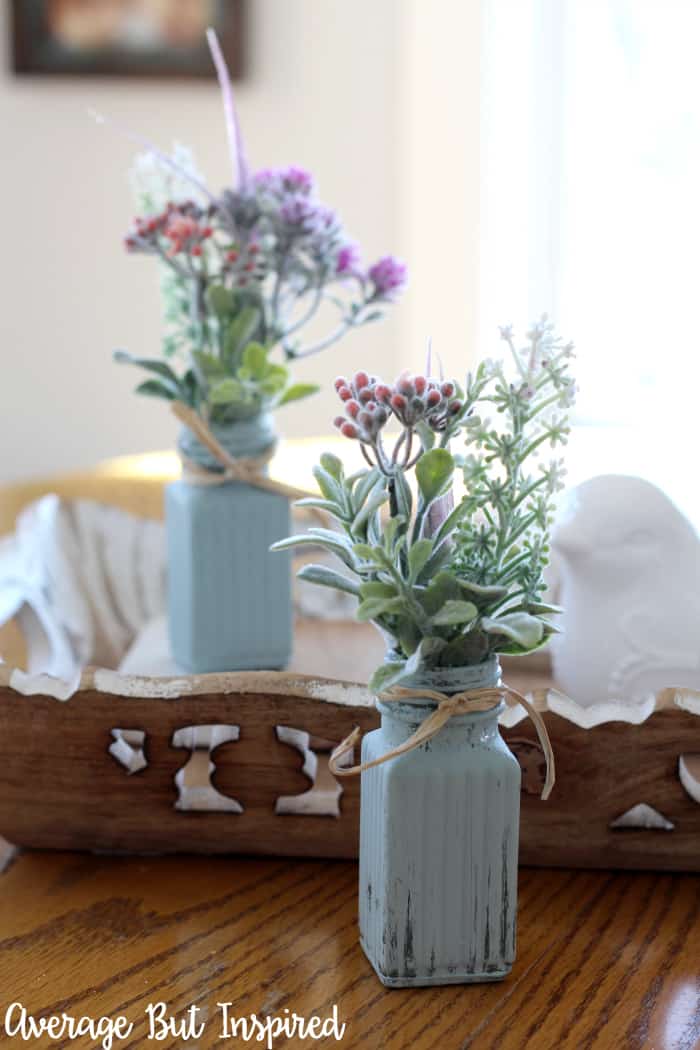 -Bre