Two things I love love love are Rifle Paper Co. and furniture makeovers. If you're not familiar with Rifle Paper Co, check out their website. Their floral and whimsical patterns are right up my alley. I've used their patterned papers on several projects, including this Console Table Makeover, my grandma's Side Table Makeover, and most recently, on books flanking my Spring Mantel. I'm definitely a fan girl.
When I scored this little bench or side table at Goodwill for $4, incorporating Rifle Paper's beautiful patterns was not part of the makeover plan.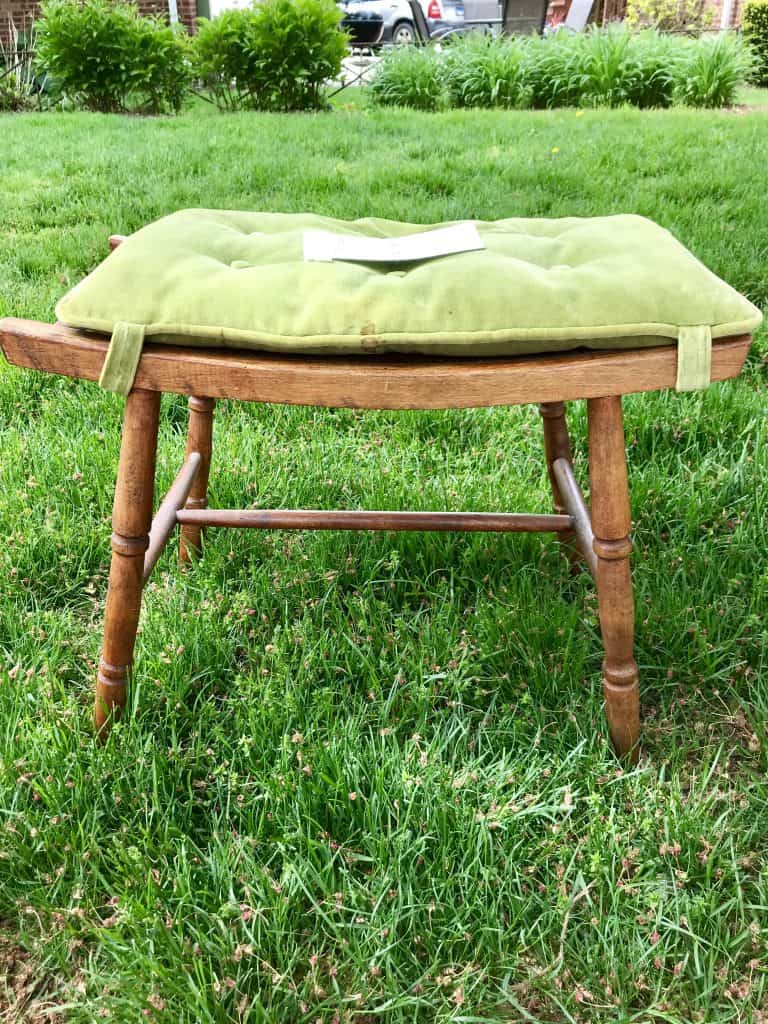 I was just going to sand it down and paint it.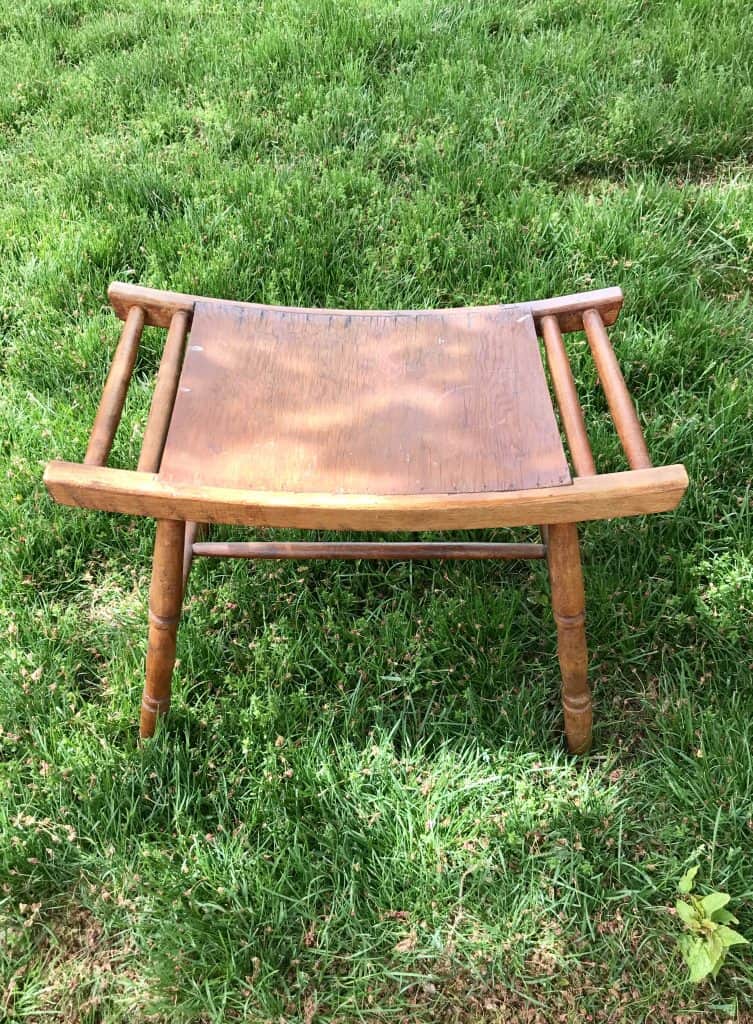 But once I began working on it, the plan changed . . . as it almost always does.
I re-stained the top portion of the bench/table and painted the legs with a beautiful mossy green chalk paint.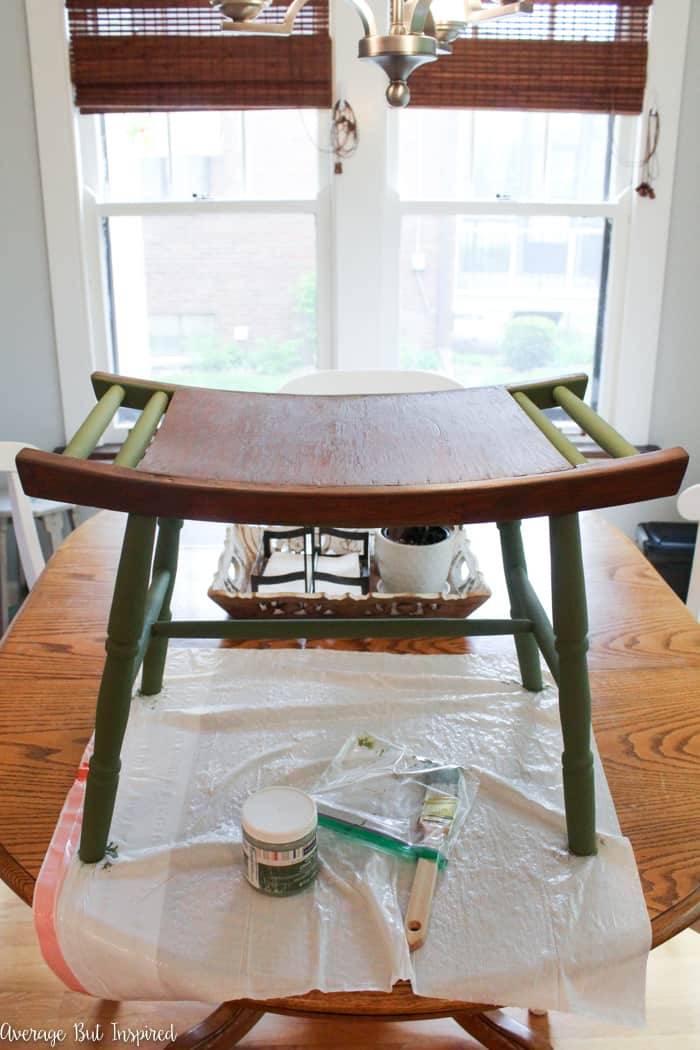 It looked a lot better but was a little too plain for my liking, so I decided to decoupage some leftover Rifle Paper Co. paper on the top. I cut the piece to fit the entire top portion of the bench/table (or so I thought), and found it was totally wrong. The curvature of the top of the bench/table really messed me up. I ruined a perfectly good sheet of decorative paper.
Not one to give up easily, I cut out a small part of the paper and then drew the pattern from that portion onto the top of the bench/table.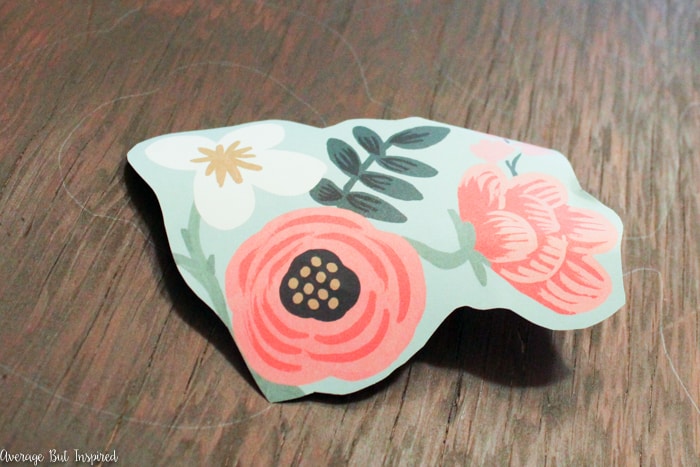 I filled it all in with a mix of chalky finish paints and acrylic paints that I had in my craft stash, and then sealed the entire piece with wax.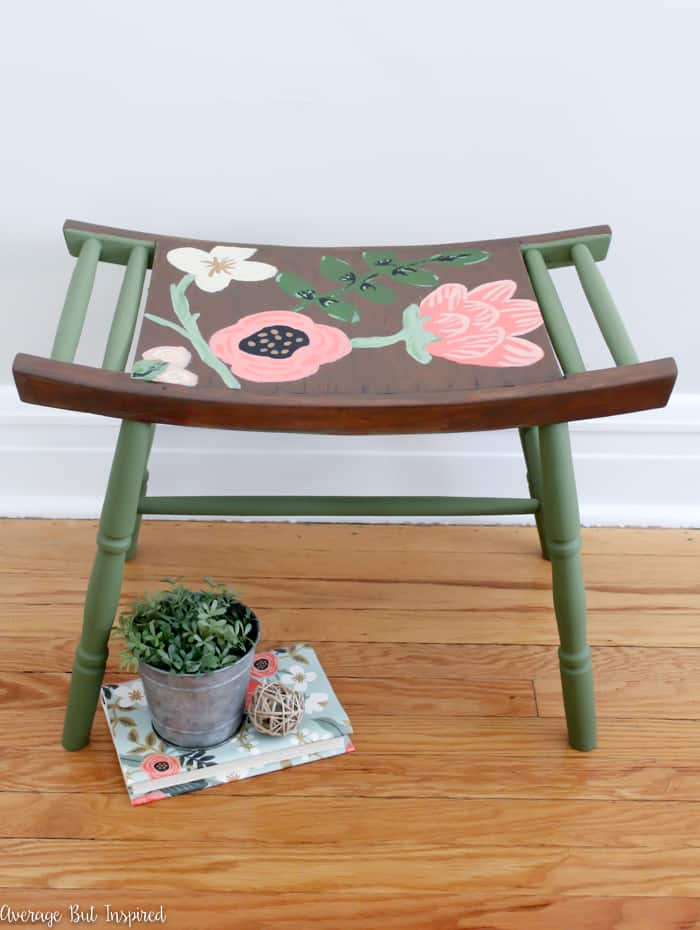 And just like that, the little bench/table got some personality!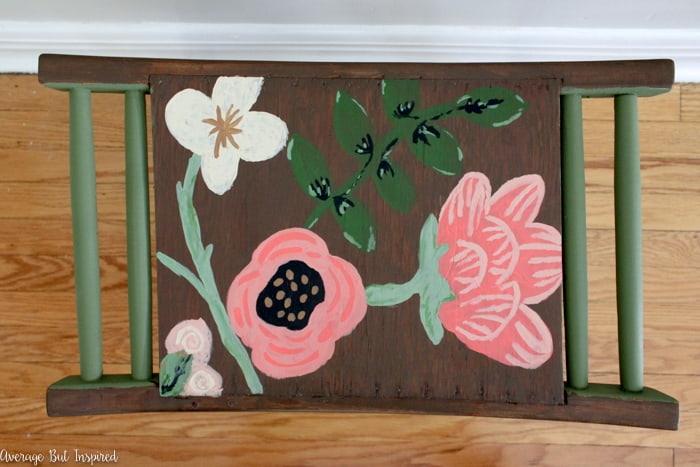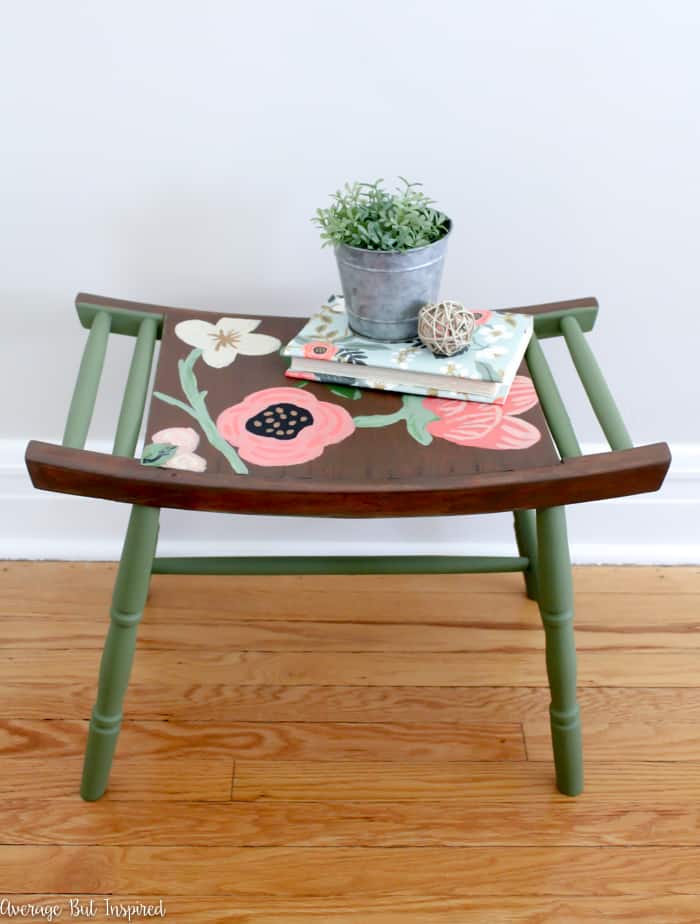 I love her sweet curved legs and arched top – she's just the cutest little piece of furniture!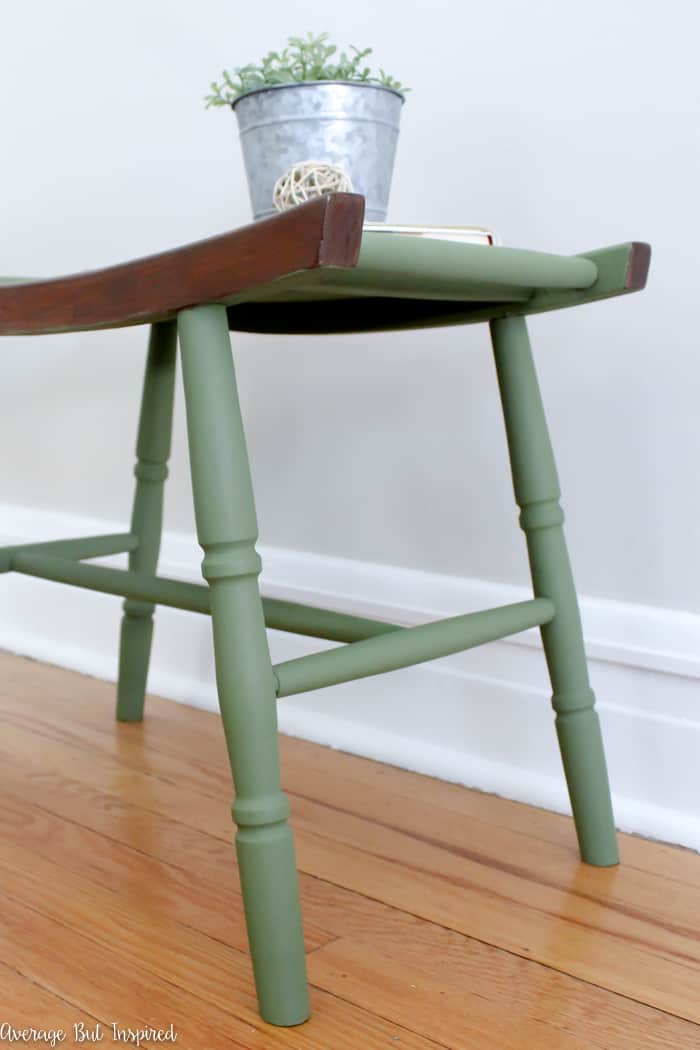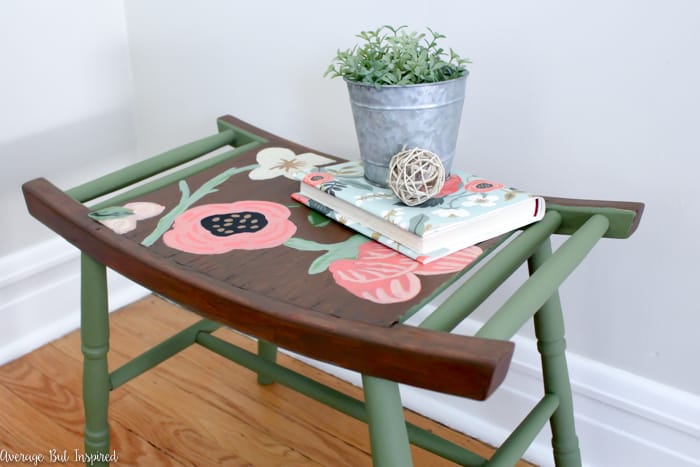 I think she'd make an adorable plant stand sitting on someone's covered porch or next to a fireplace. Where do you think this piece of furniture would fit best?
-Bre
YOU MAY ALSO LIKE THIS FURNITURE MAKEOVER