Anytime I think of the Fourth of July, the sounds of old-time patriotic music fill my mind.  Usually it's the tune of "Stars and Stripes Forever" or "God Bless America," and I kid you not, I see fireworks in my mind!  It's like I'm back in my town's park watching the fireworks all over again!  Because of that, I just knew I had to share these fantastic vintage patriotic printables, which are taken from the covers of vintage patriotic sheet music books.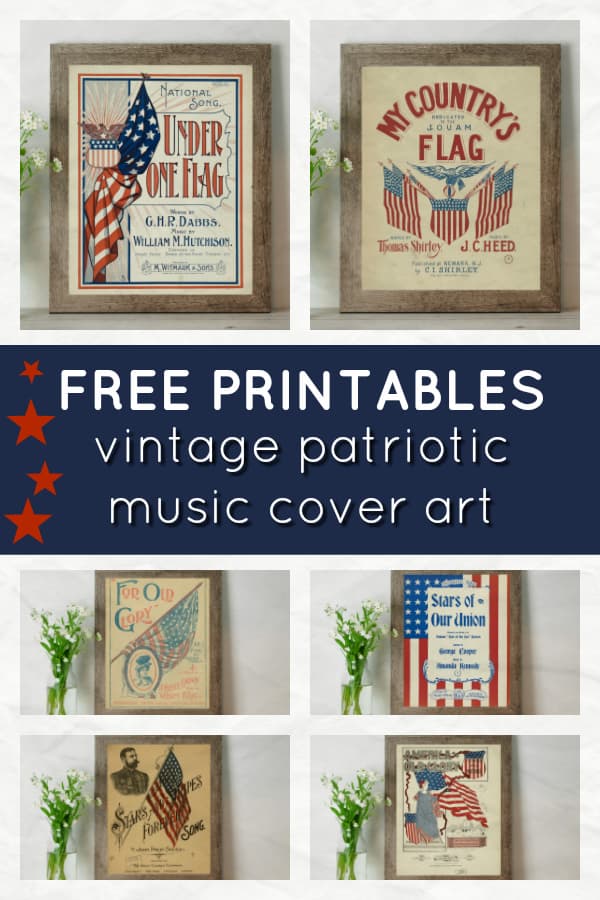 Can you believe the artwork on these pieces of music?  What a gift!
I found six of my favorite public domain sheet music covers and have uploaded them for you, just in time for the Fourth of July.  Just click the linked title above the patriotic printable(s) you want, download to your computer, print (either at home or at a print shop), and enjoy!  These images print best up to 8×10.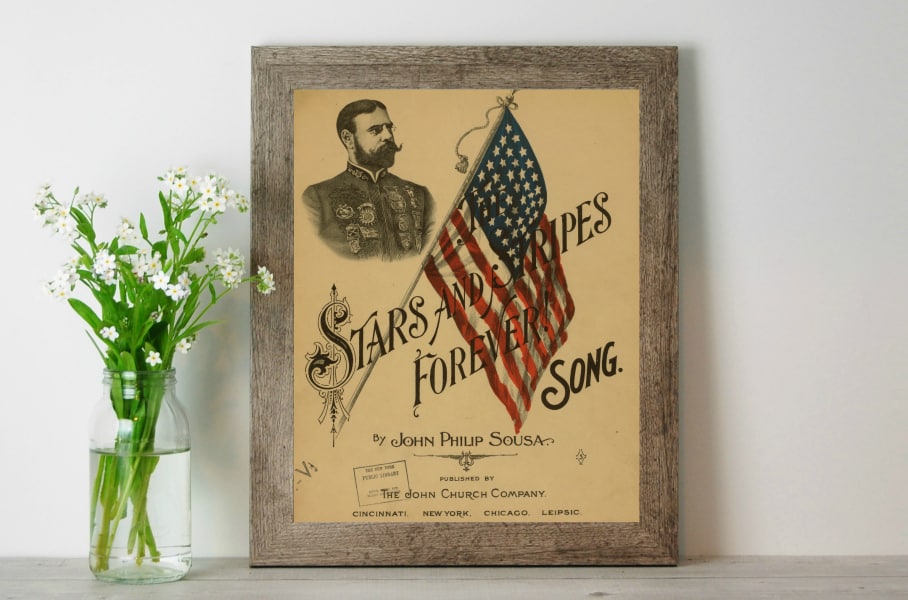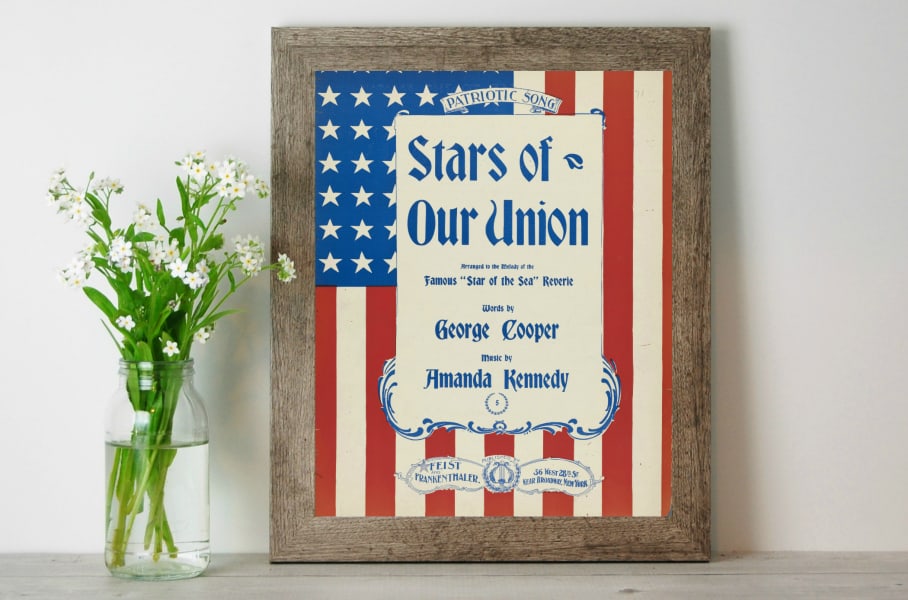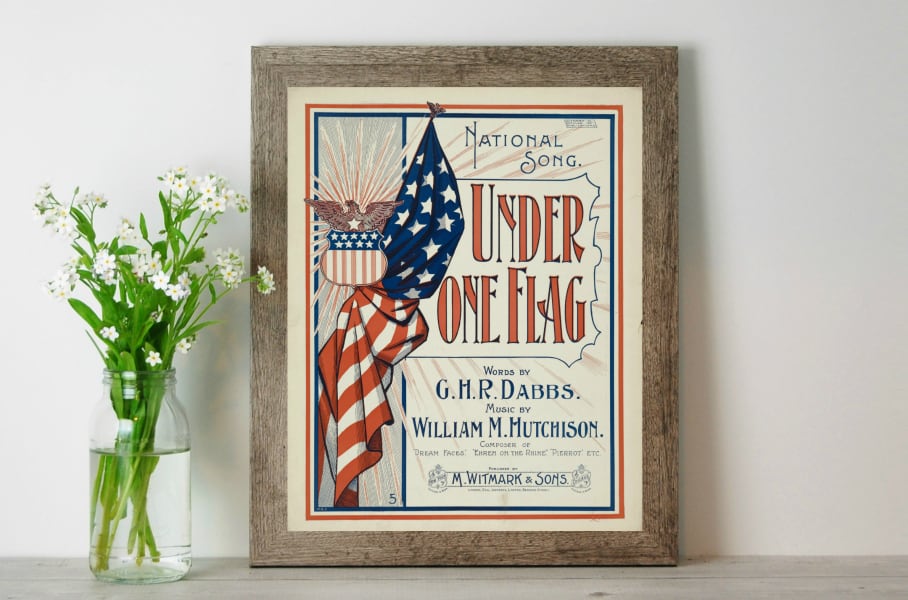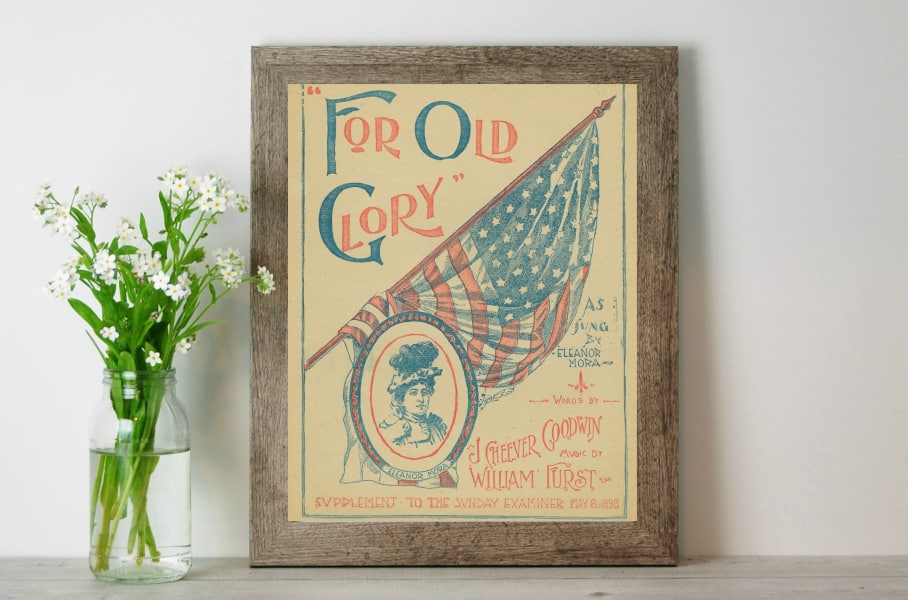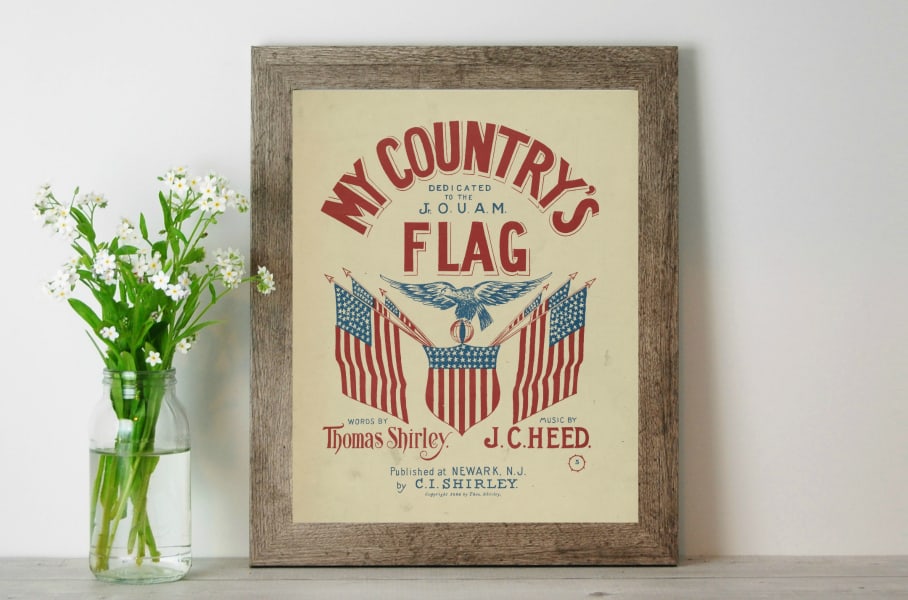 Of course you could just pop one of these into a frame, but wouldn't they look adorable printed in a smaller size and turned into a bunting/banner?  That's what I'm planning to do for my fireplace mantel.  I just didn't have time to do that before writing this post.
How else would you use these vintage patriotic printables?
-Bre
You Might Also Like This Patriotic Post!