Now that the holidays have come and gone, you've probably packed away your seasonal decorations (or are just about to), and are left staring at a home that looks and feels somewhat bare. Well, bare compared to how it looked when the halls were decked just a short while ago! But don't despair – with some tweaks you can create a cozy and inviting atmosphere that will have you embracing winter. Simple winter decor will help bridge the gap between the holiday season and springtime, and let you enjoy a fresh new look in your home!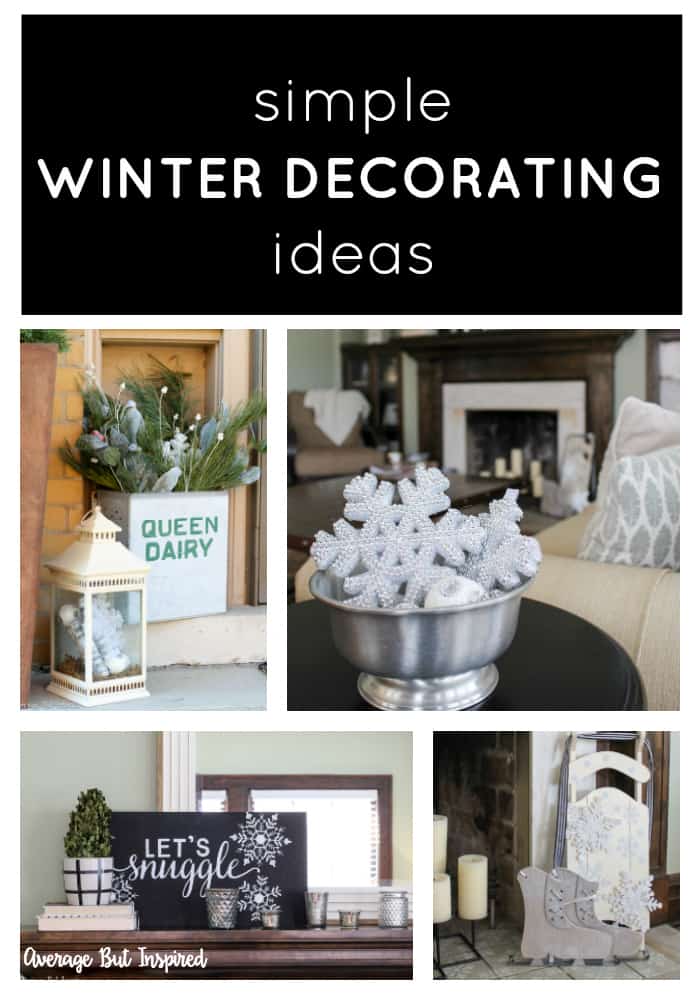 Over the years you've seen me share winter mantel decorating ideas (such as my "Let's Snuggle Mantel" of 2017 and my "Cozy Sweater Mantel" of 2018), because the mantel is a focal point in my home, and is in the room where my family spends most of our time. This year, I used decor pieces from both of those mantels to create a similar, but new, winter mantel look that makes us feel right at home!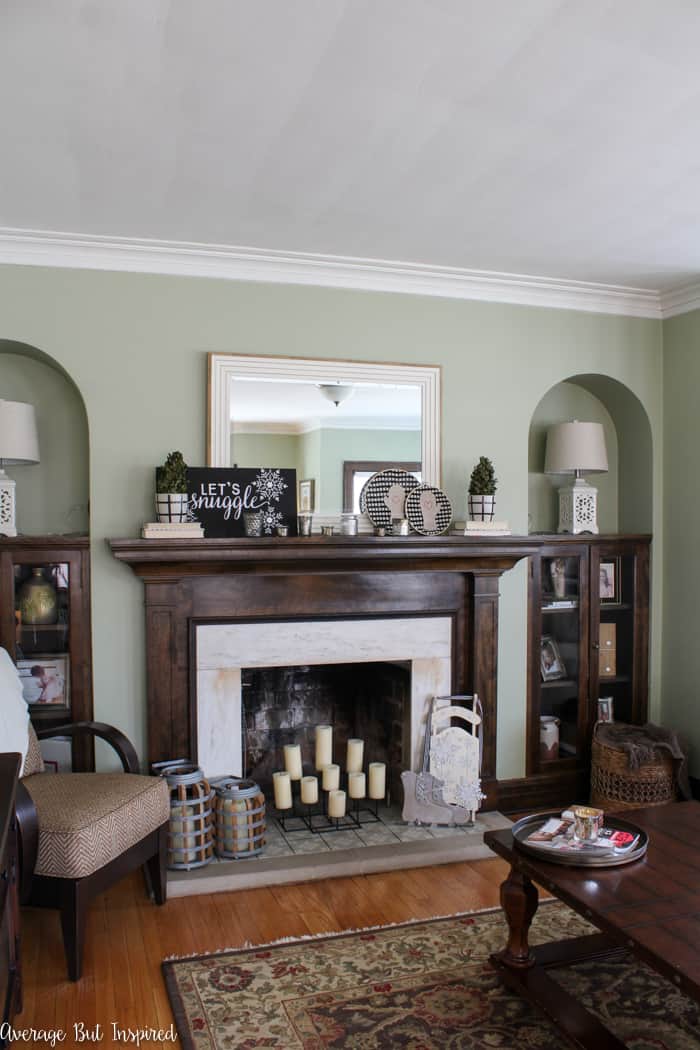 Notice how many of the items used to create a winter look are non-seasonal? Candles, books, and planters in complimentary colors all work together to create a cohesive theme, without being screaming WINTER! Look for items in your home that can work the same way for you!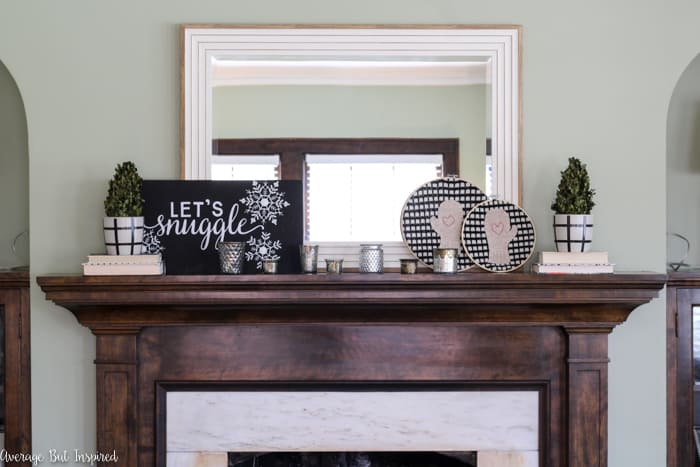 Other wintry items, such as the faux sled with snowflake stickers and the faux ice skates, add a definite seasonal touch. These are inexpensive items that I updated with stickers and purchased in Bullseye's Playground at Target! For just a few dollars I was able to inject some winter personality into my decor.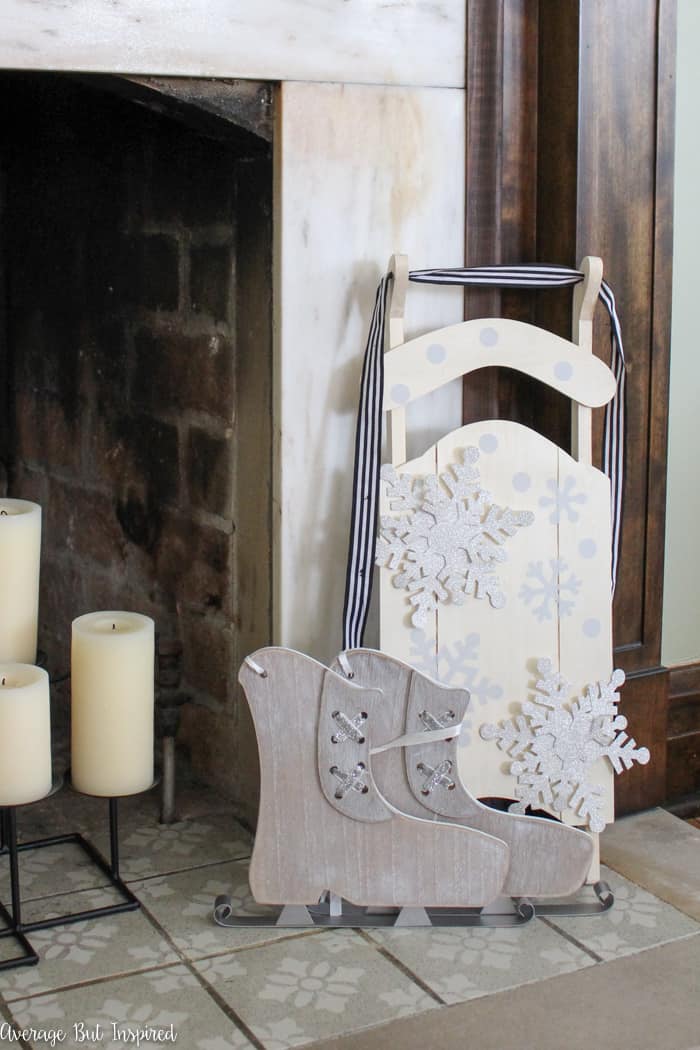 Similarly, I updated everyday items with faux snowflakes of varying shapes and sizes. These are all foam snowflake ornaments that I've collected over the years from places like Dollar Tree, Dollar General, and Big Lots.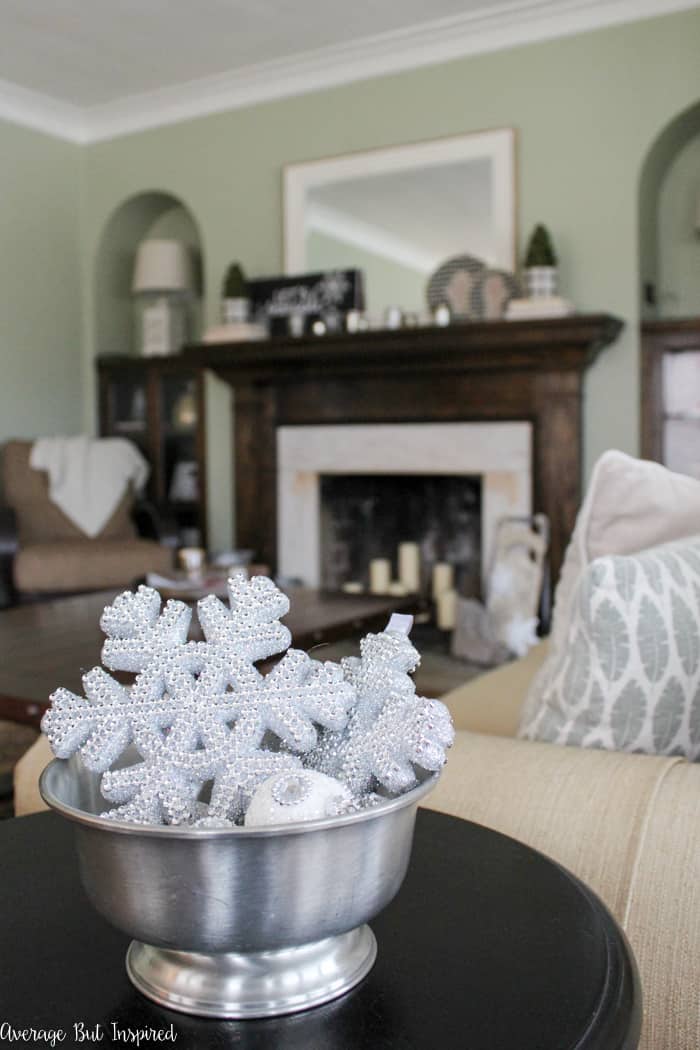 At this time of year, you can find similar items on clearance in just about any store! Snag some and pop them into a bowl or lantern for instant winter decor.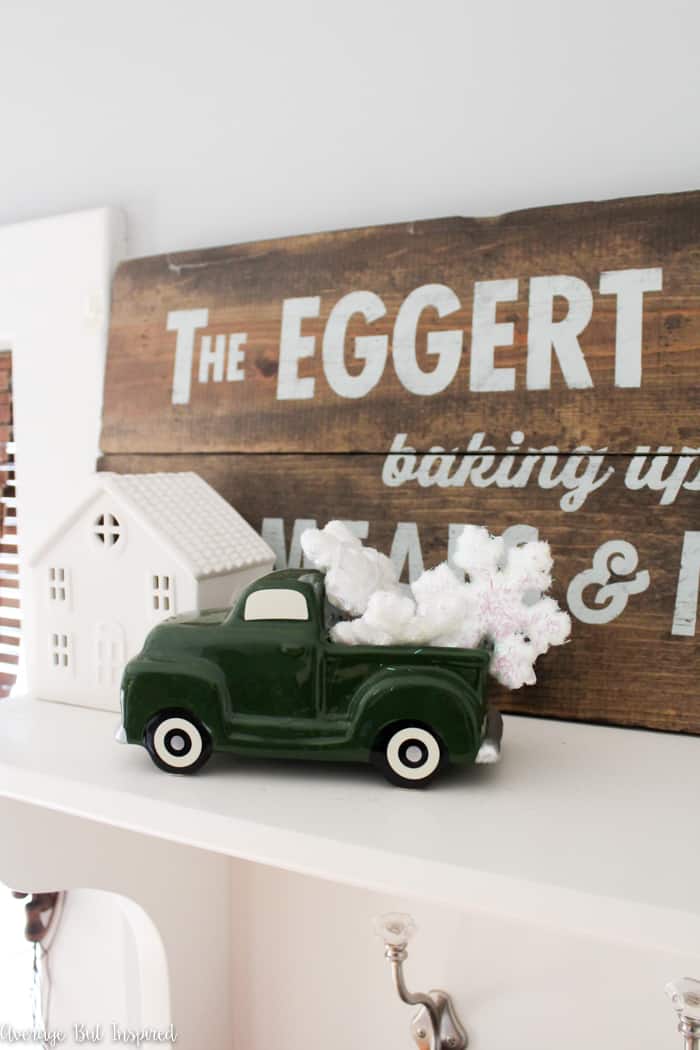 And before your toss your winter greenery, see if you can use it elsewhere. I cut up my evergreen garland and used it in a display on my front porch (along with faux winter greenery found in the clearance section at Michaels). The rest of the evergreen garland went into my window box to lend some green to the front of the house during the winter season.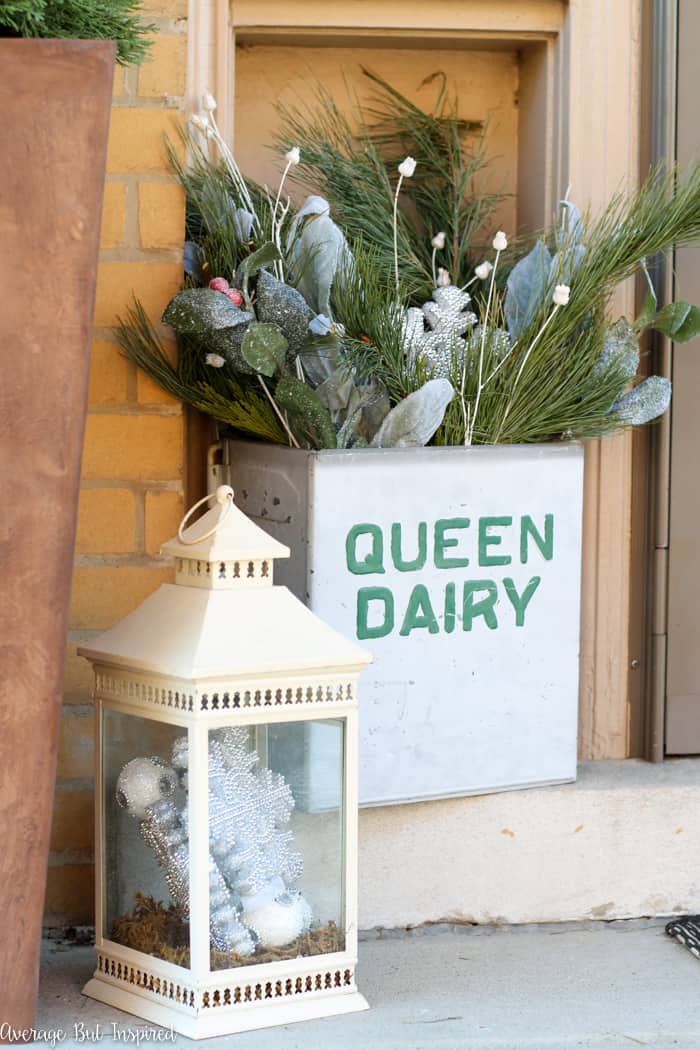 Notice the snowflake ornaments making an appearance on my front porch, too? They make it so easy to "winterize" my decor!
Finally, don't forget about cozy throw blankets and pillows. Those can instantly update your decor for winter! Look for pillows (or pillow covers – my favorite thrifty trick!), in fabrics like velvet, faux fur, and chunky knit, to add warmth and texture to your space. Thick, fleecy blankets are perfect, too!
See how easy it is to make your home feel less sparse after the holidays have passed? It really doesn't take much at all to add some personality and warmth!
-Bre
You Might Like to Make This Cozy Sweater Embroidery Hoop Decor!