As part of our master bathroom renovation (reveal coming soon!), we made some improvements to our master bedroom, too. New paint, new moulding, and moving the ceiling light to the center of the room were the "big" fixes. Of course I had to seize the opportunity to mix up the decor a bit, too, and that required some wall art swaps. Over the bed I hung some rattan basket wall art, which is a super inexpensive thrift store DIY project!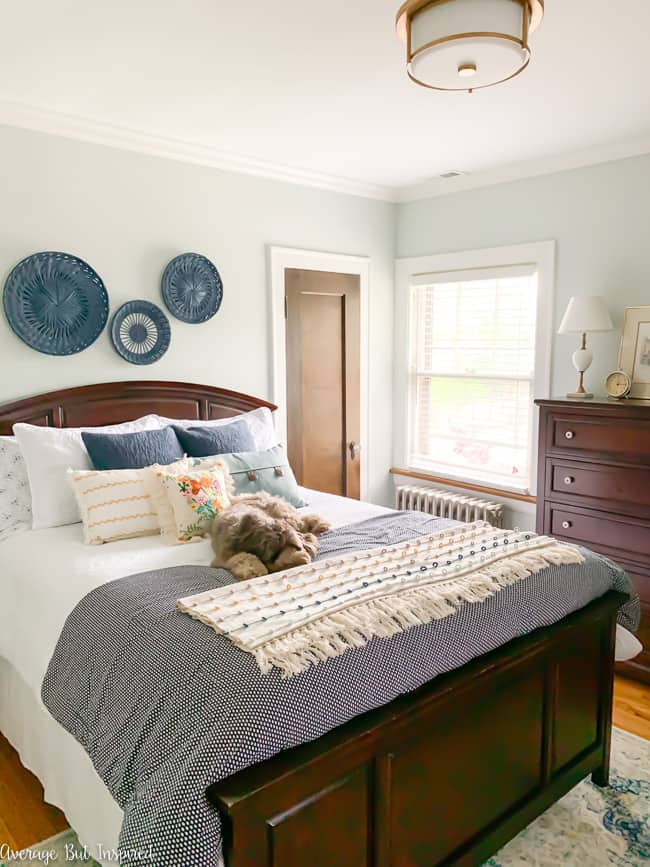 This post contains affiliate links. To read my full disclosure policy, please click here.
Except for in a post on DIY Wrapping Paper Wall Art, I never shared much about our master bedroom because it was totally neglected. You know how it is – you put everything else first and your own space gets lowest priority. While our tiny master bedroom isn't totally finished yet, it is already so much better and feeling like a comfortable space we love to be in!
These rattan baskets hanging on the wall help create a comfortable, cottage feel we wanted. We started with $4 worth of rattan chargers from Goodwill. My local Goodwill is always overflowing with these things! (I also use one on my basement coffee table as a tray of sorts!)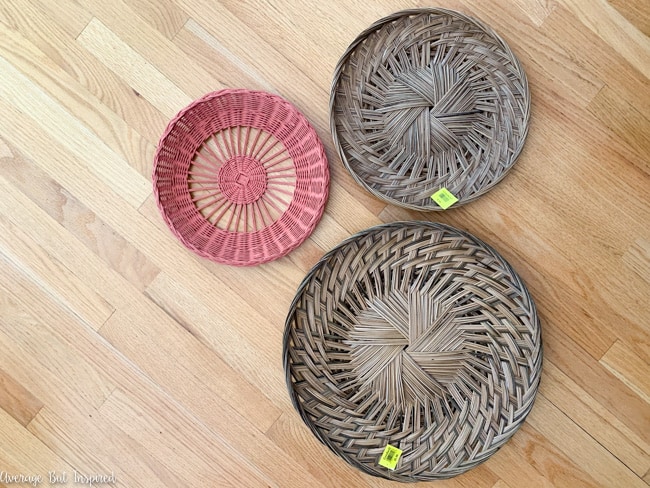 I got out my trusty Pop Up Spray Shelter, which is a total project saver for spray paint projects (my projects were always being ruined by debris flying onto them!) . . .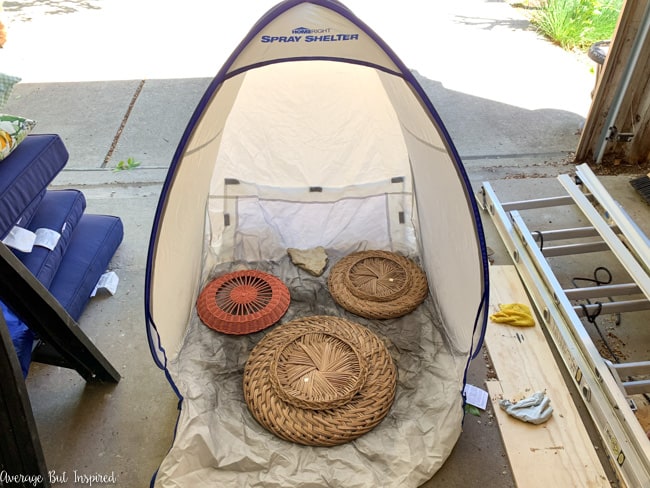 and a can of chalky finish spray paint in Coastal Blue (if you're curious about chalk paint in spray form, read my review of chalky finish spray paint!), and got to work!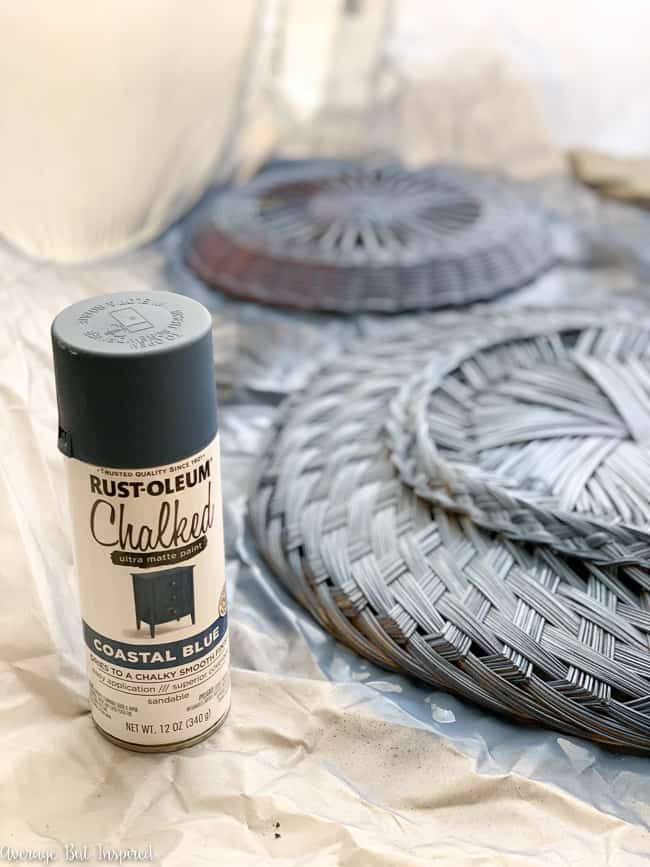 Once I spray painted two coats on each of the baskets and let them dry, I strung pipe cleaners through the backs of each to serve as hangers for the baskets.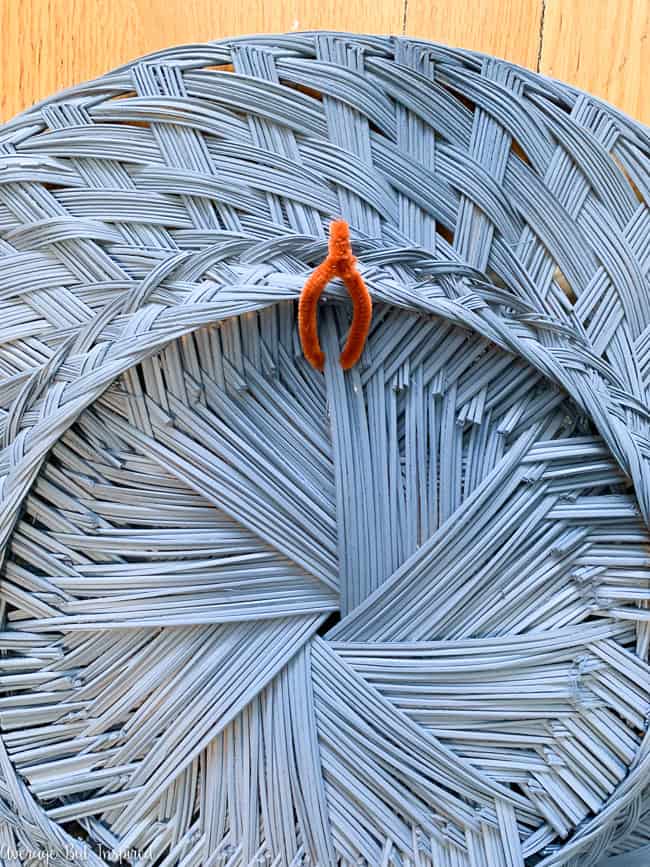 Then I used my favorite product ever – 3M Command Hooks – to place and hang the painted baskets on the wall above our bed.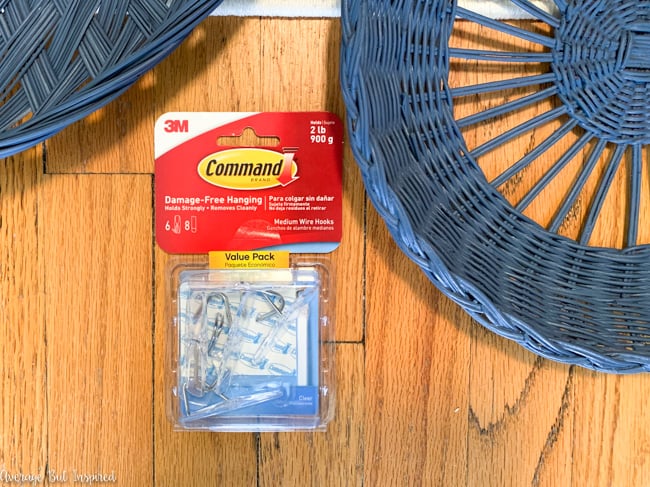 These are so much better than nails because I can take them down with no damage to the wall whenever I want!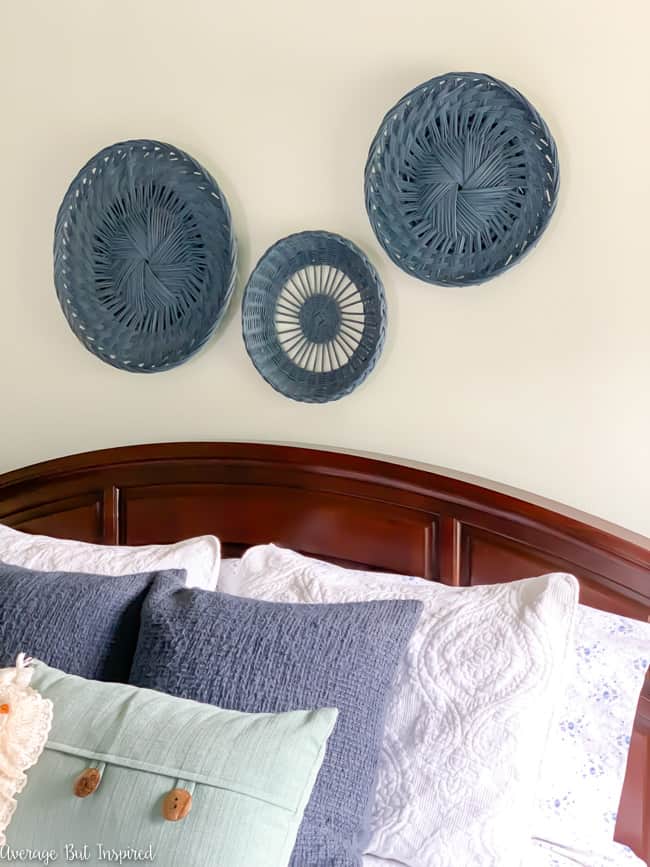 I wasn't sure if my husband would like these (he'd much prefer to have nothing hanging on any wall!), so I figured the Command Strips were the way to go. 🙂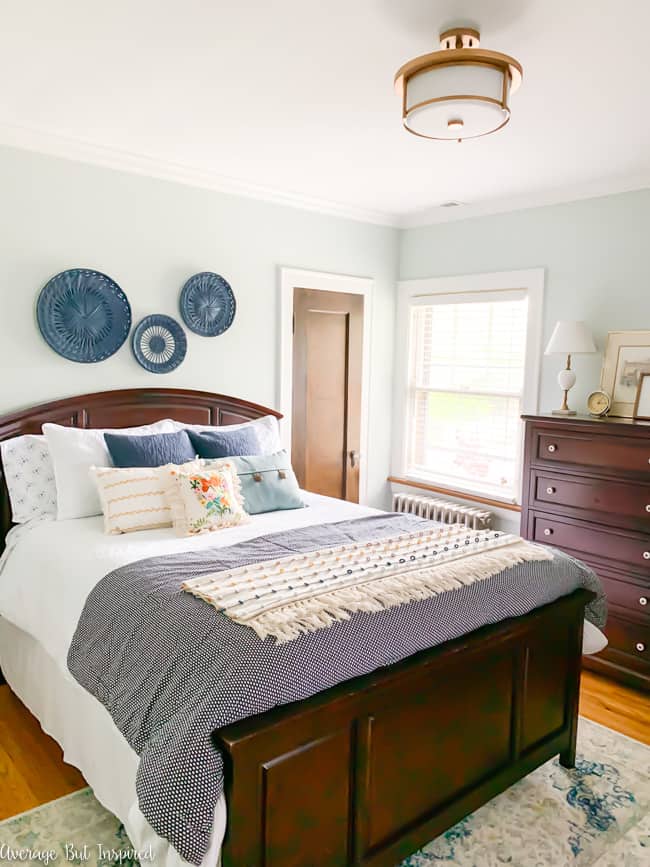 Thankfully he really likes them and the basket wall art will stay. At least for now. You know I can't leave something as it is for too long! (Especially when it cost under $10 for the entire look.)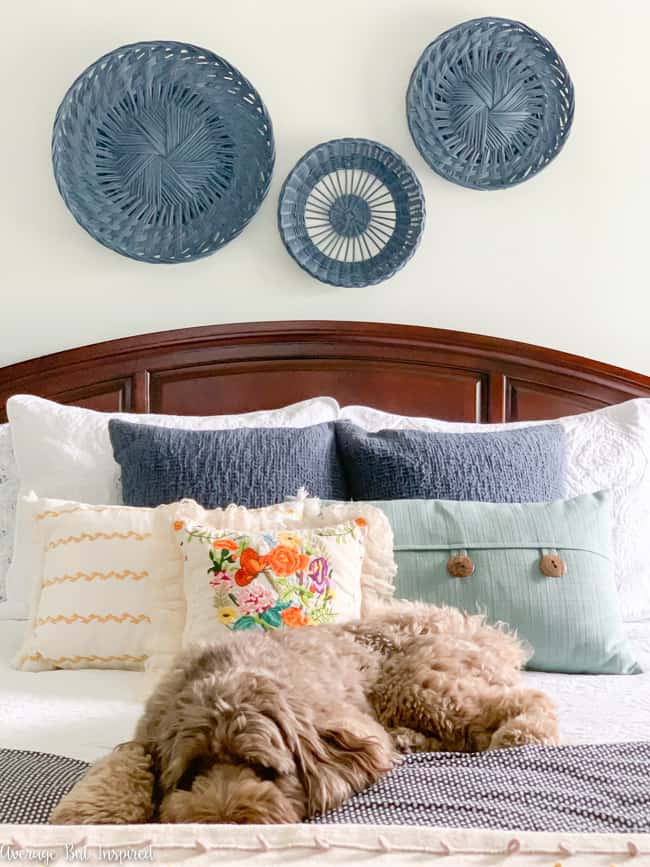 P.S. see that embroidered pillow behind Jasper? My husband's grandmother made that for our wedding present. I love having this personal gift on display! (See how we used other other pillows she made as wall art in my daughter's tween girl bedroom.)
Next time you see flat rattan baskets at the thrift store, scoop them up! They're super versatile as functional items or as decorative wall art.
-Bre