Put your patriotic spirit on display with this Dollar Tree DIY Fourth of July Decor project. These DIY firecracker decorations will put the sparkle in your celebrations!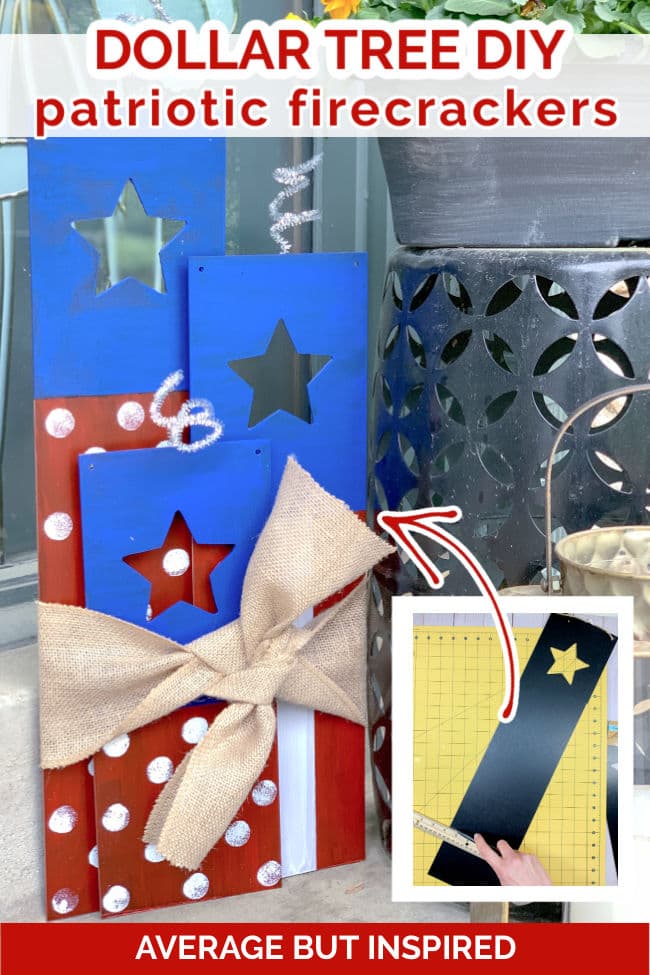 This post contains affiliate links. Please read my disclosure policy for more information.
As soon as I saw these adorable vertical signs with star cutouts at Dollar Tree, I knew I had to turn them into firecracker decorations for my Fourth of July decor. I could see them looking perfect with my Dollar Tree DIY Fourth of July Wreath!
The signs are sturdy and well-made, so they're the perfect base for a lasting holiday decor piece.
Let me show you how to make your own patriotic firecracker decor with Dollar Tree supplies – you're going to love this!
DIY Firecracker Decor Supplies
These are the supplies I used to make the firecrackers as shown in this post. Feel free to substitute items to personalize this project however you like!
Dollar Tree DIY Fourth of July Decor Instructions
First things first, if you make this I recommend doing something I did not do: fill the holes at the top of the signs once you remove the twine hangers. I should have done that!
Once the wood filler is dry, use a craft knife and a ruler to cut two of the vertical signs at the base. You'll want to have each of the signs be a different height.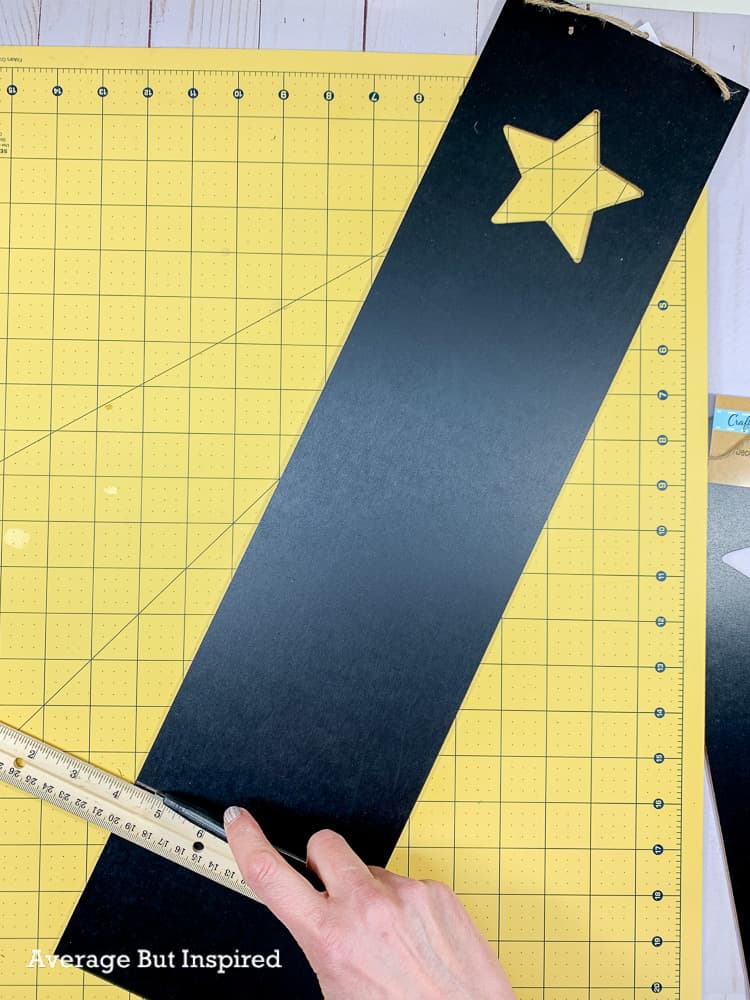 Next, paint these bad boys.
I taped them off so that I could paint the tops blue and the bottoms red.
Once that paint dried, I added polka dot detailing to the bottoms of two of the firecrackers with a foam dauber. I taped off the center of the other firecracker so that I could paint a stripe.

To add dimension to this firecracker display, I hot glued game pieces from Dollar Tree's version of Jenga along the edge of two of the firecrackers, and then glued the firecrackers on top of one another.

This helped separate the firecrackers from one another and gave the decor more of a 3D look.
I wrapped silver pipe cleaners around my fingers and glued those to the top of each firecracker, because obviously these needed wicks!

And finally, I tied them all together in a cute little firecracker bundle with some extra-wide burlap ribbon. (Don't worry – I made sure to bush off all of the pipe cleaner and ribbon debris you see in this picture!)

The Finished DIY Firecracker Decorations
And with that, these patriotic firecracker decorations were ready to go on display! First I tried them outdoors . . .

and then I moved them inside next to the limewashed stone fireplace.

I can't decide where I like them better! Maybe they'll just keep moving around, or maybe you'll leave me a comment below and let me know where you think they look best!