I can't believe it's that time of year again where patriotic decor is lining the shelves. The Fourth of July will be here before we know it! Last week my daughter begged me to take her to Dollar Tree so she could buy her daddy a Father's Day present (so sweet), and while we were there I picked up some supplies to make a fun Fourth of July Wreath that took ten minutes TOTAL to make. I promise!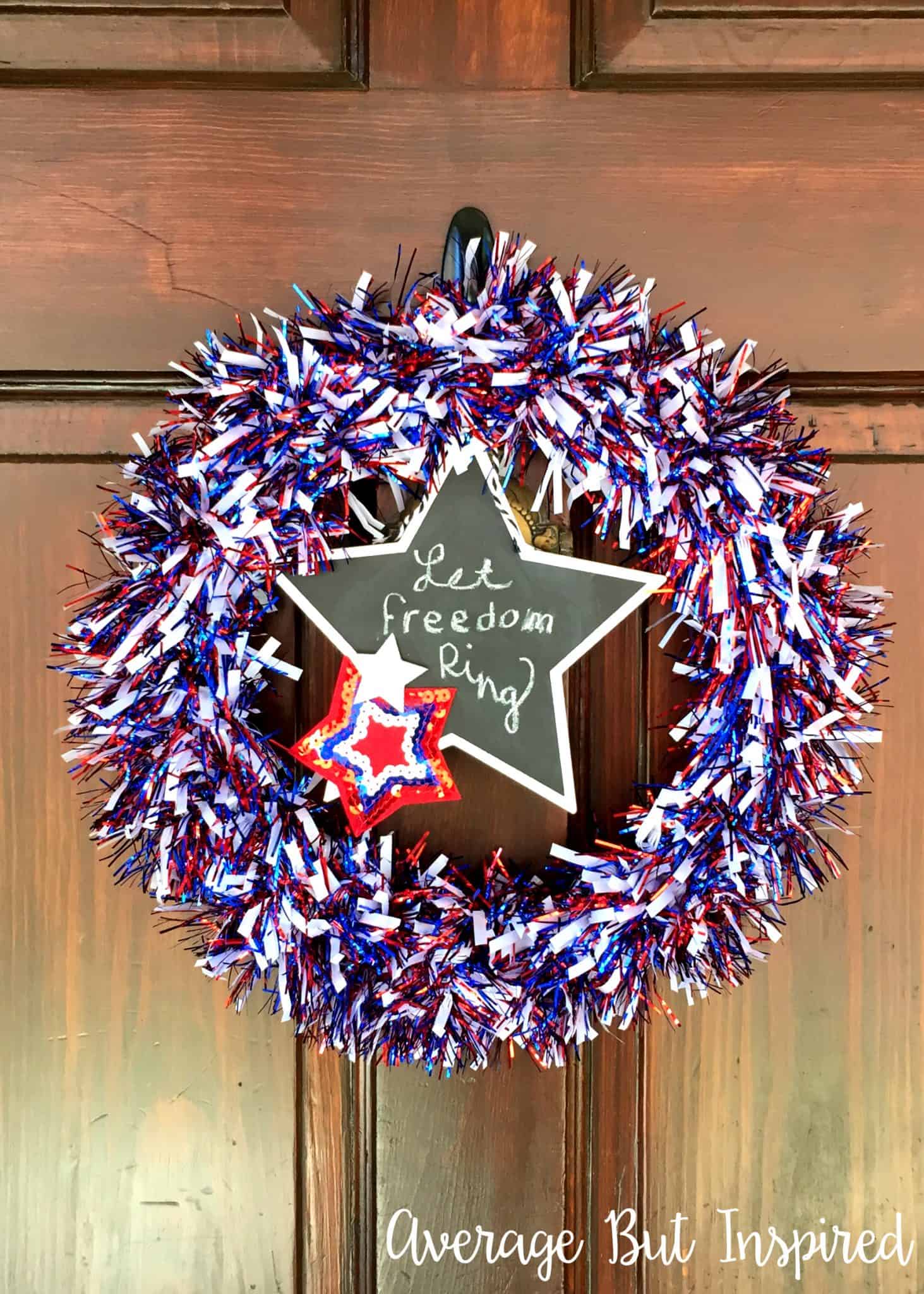 This tinsel garland wreath is so sparkly and fun for the Fourth! It reminds me of fireworks.
I made a tinsel garland wreath for Christmas long before I was blogging, so I was excited to have a new holiday to make one for! Anyway, RUN to Dollar Tree and Bullseye's Playground at Target (formerly the Dollar Spot!), and get what you need to make this adorable tinsel garland wreath for the Fourth of July.
Wire wreath form (from Dollar Tree)
Fourth of July tinsel garland (from Dollar Tree)
Fourth of July headband with glitter stars (from Dollar Tree)
Chalkboard Star (from Target's Bullseye's Playground – it was actually just $1!)
Hot glue gun and hot glue
Scissors
Chalkboard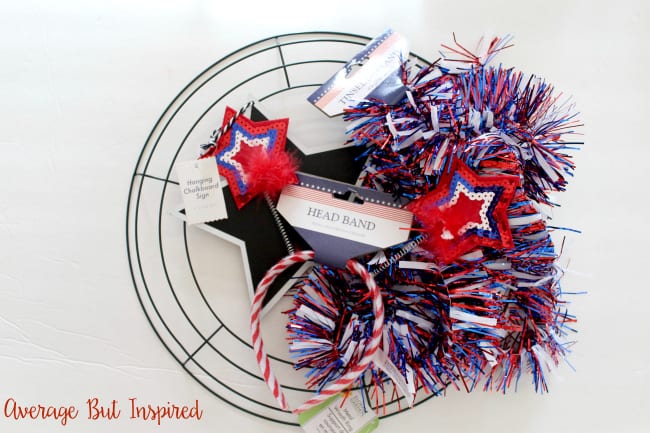 To learn how to make your own tinsel garland wreath for the Fourth of July watch this fun video I made showing you just how to do it! The only thing to mention is that I cut the sparkly stars off of the headband (not shown in the video) to glue onto the chalkboard star.
If you enjoyed this project, please pin this post to Pinterest or share it on Facebook to share the love! I'd really appreciate it!