Fall is my favorite season for Dollar Tree crafts and makeovers, so when I saw their fresh crop of fall arrivals, I suddenly felt inspired to get dollar store crafty. (You might like my Dollar Tree Pumpkin Sign Project or Candy Corn Topiary, too!)
I purchased a couple of their fall pumpkin chipboard decorations (NOTE: even though this post was written in 2018, Dollar Tree currently has these same decorations in the 2021 season and I linked them in the supply list!), and knew I could turn them into something cuter and more personal – DIY pumpkin picture frames, to be precise!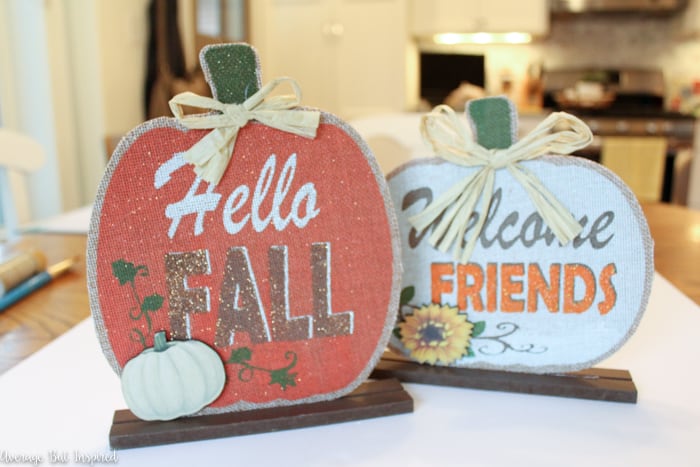 Supplies Needed to Create Dollar Tree Fall Pumpkin Picture Frames
Acrylic paints in colors of your choice (I used cream, beige, and orange)
Scissors
Raffia
Hot glue gun and hot glue
How to Create Dollar Tree Fall Pumpkin Picture Frames
Begin by ripping off the decorative accent portions of the chipboard pumpkins (for example, the raffia and the chipboard flower and/or pumpkin). Once those are off, rip off the printed layer of the chipboard. This came off easily!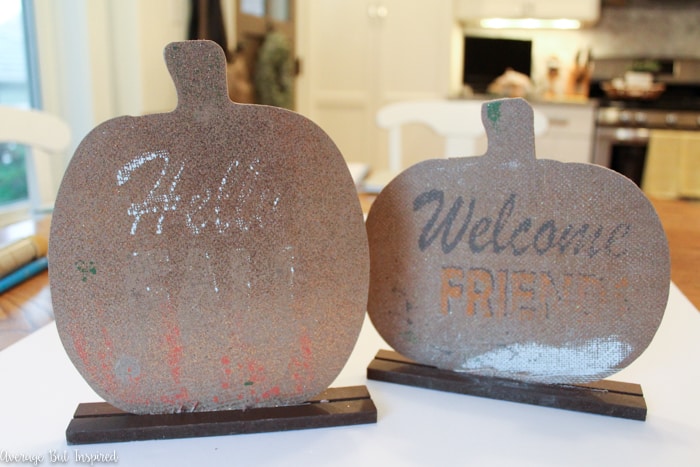 Next, paint the pumpkins whatever color you like. I went for a white pumpkin look, so I used a cream acrylic paint and then added some beige lines to give the pumpkins a bit of dimension. I then painted the stand portion of the project orange.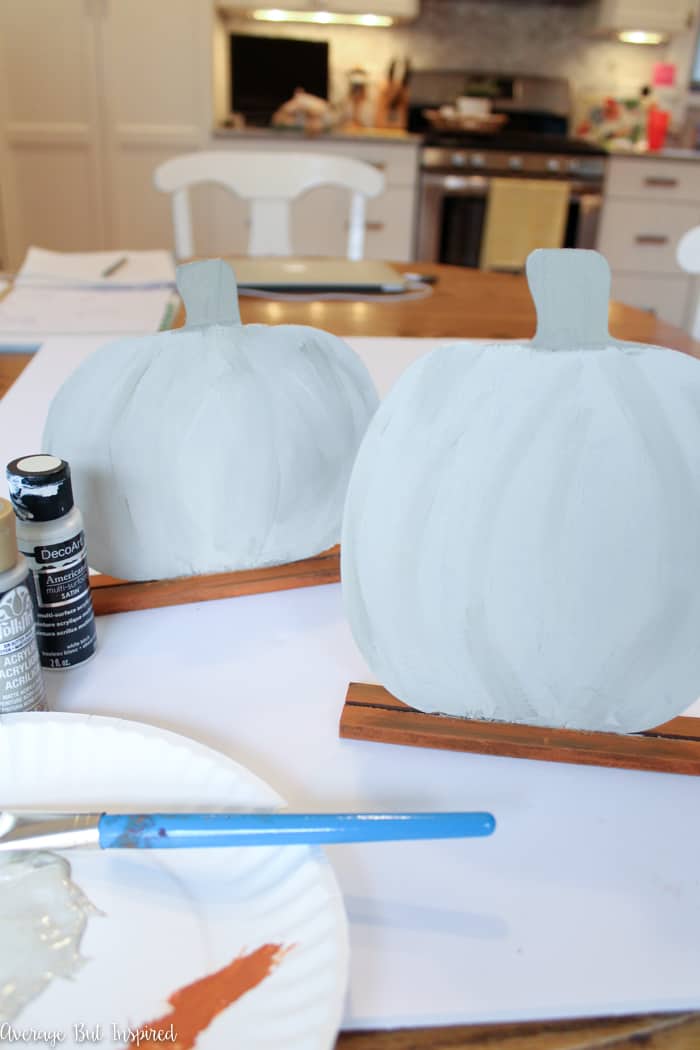 After the paint dried, I tied ribbon and raffia around the top of each pumpkin for some cute detail and color.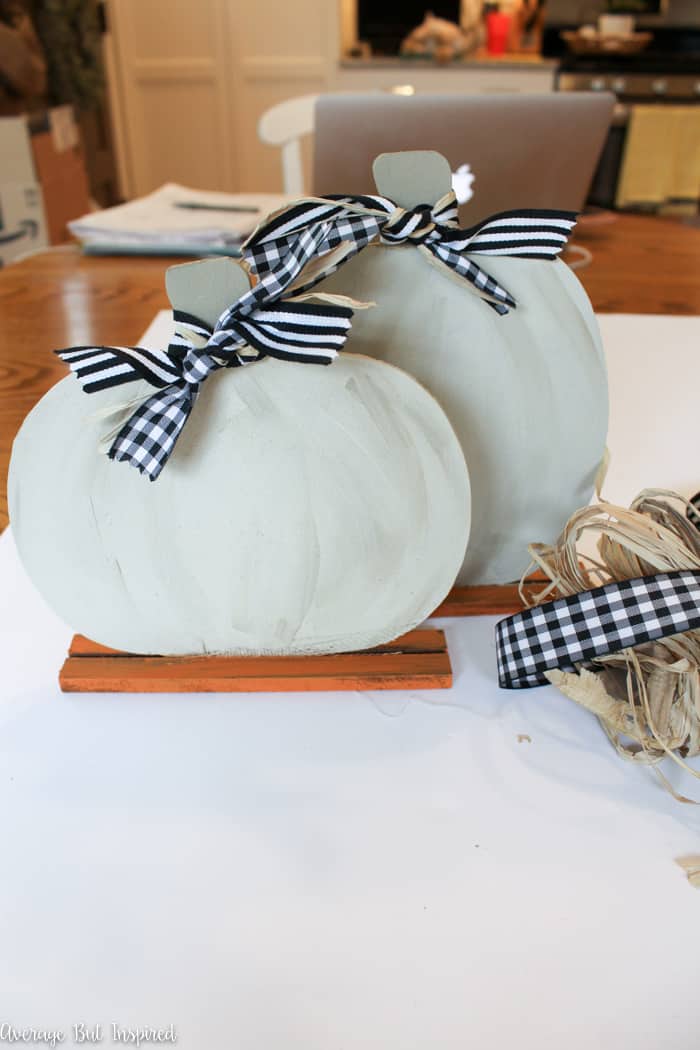 Then I wrapped twine around the top and bottom portions of each pumpkin and hot glued it to the back of each pumpkin.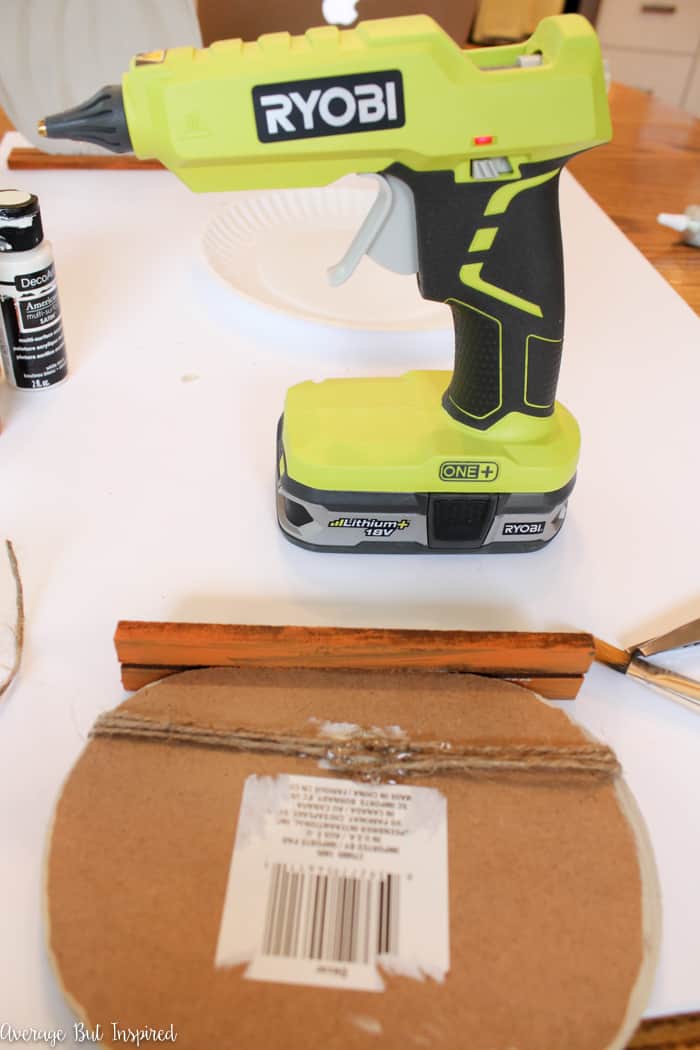 When the hot glue dried, the pumpkin frames looked like this.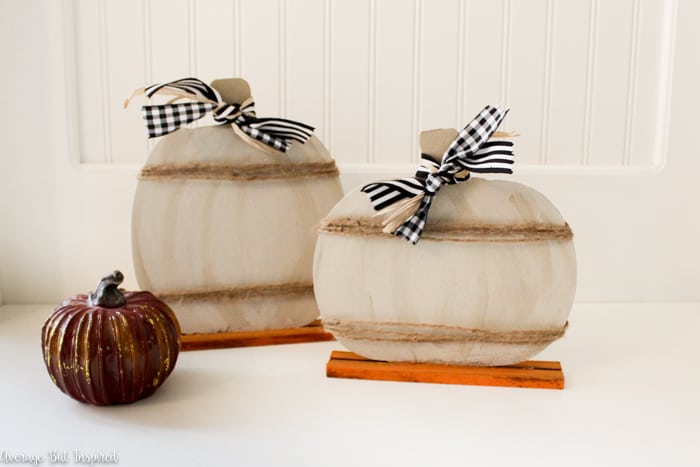 Super cute, but even cuter once I added pictures of my kids at the pumpkin patch, and my dog posing with a pumpkin.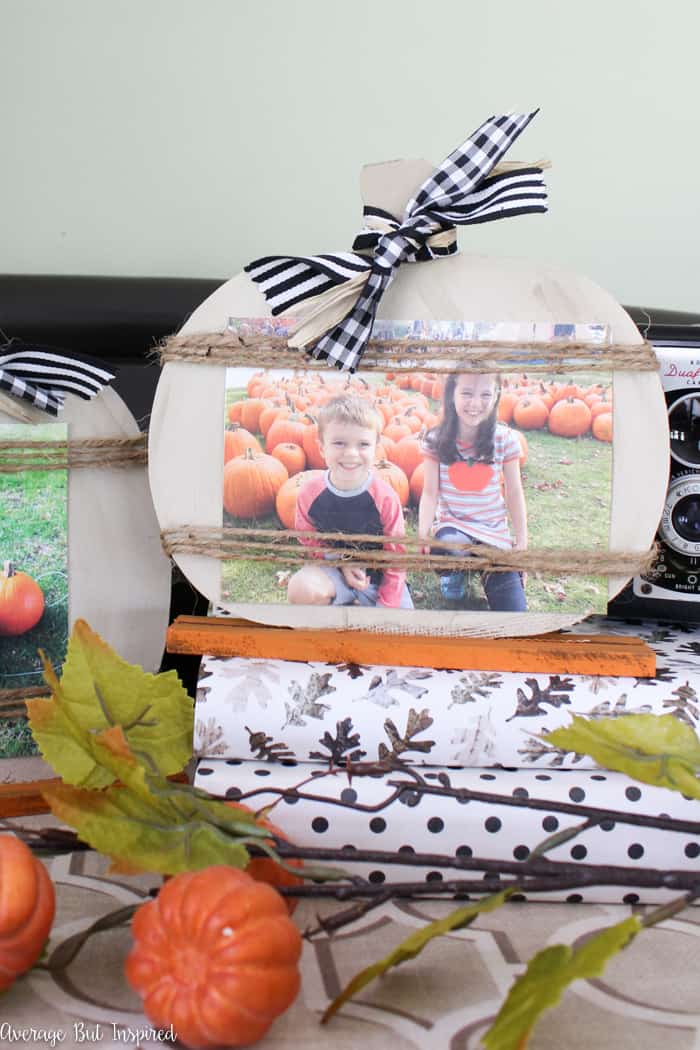 The twine holds the photos in place, and these little Dollar Tree pumpkin frames are the perfect spot to display fall themed photos!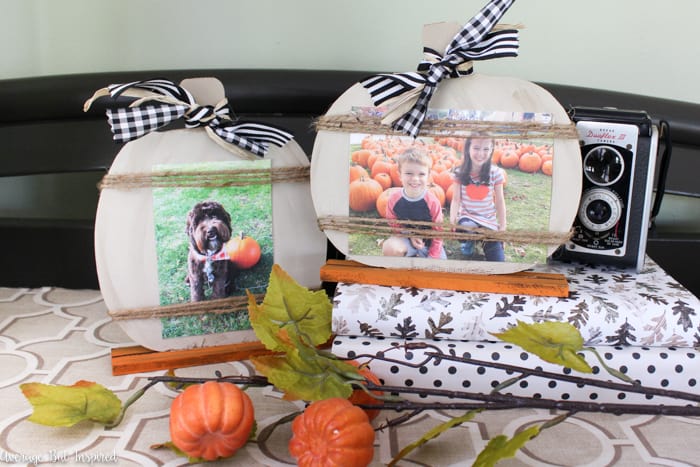 It doesn't get much easier than this, so I'd appreciate it if you would pin this project on Pinterest to help others find it!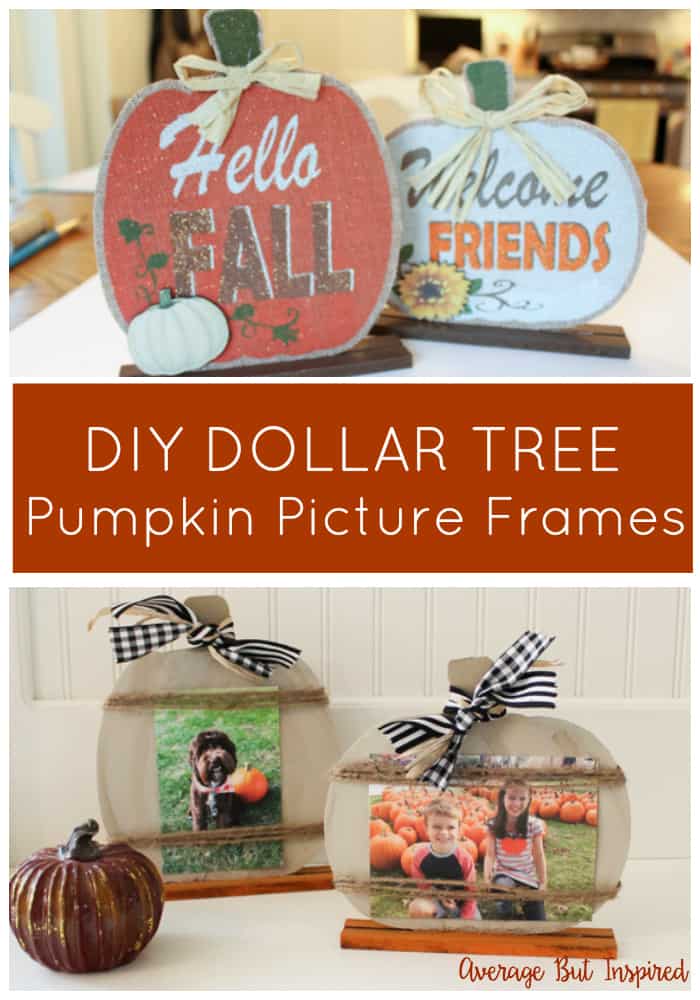 Will you be heading to Dollar Tree to find some of these chipboard pumpkins to transform into pumpkin picture frames?