I like to complain about how I don't have a shopping mall near my house – you know, where I can park my car and hit up 150 of my favorite stores in one fell swoop. #firstworldproblems as they say. I do, however, have a Paper Source five minutes away, so I really should get over it.
(This post contains affiliate links. To read my full disclosure policy, please click here.)
One of my favorite things to buy at Paper Source is flat wrapping paper because I use it for everything BUT wrapping gifts! Quality wrapping paper is a crafter's and decorator's best friend, and I use it all the time. Over the years I've shown many ways to use gift wrap in decor, and in this post, I've rounded up seven of my favorite ways to decorate with wrapping paper.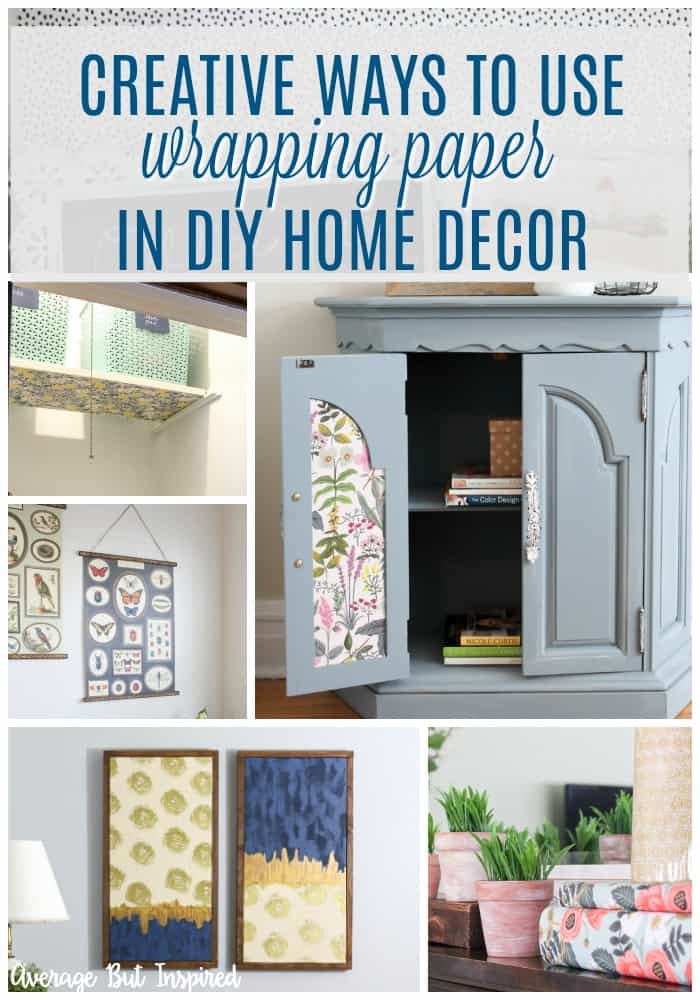 Scroll through and click on any of the posts to get the full tutorial for that project. I bet you'll never look at wrapping paper the same way again.
Seven Ways to Decorate with Wrapping Paper
Give your home big style on a little budget with these seven ways to decorate with wrapping paper! It's so easy to add a pop of personality to your decor with wrapping paper. Let me show you how!

Now that you've seen some of my ideas for decorating with wrapping paper, let me know how you'll use wrapping paper in your home decor!
-Bre