Hi, friends-
If you've been following my blog for any amount of time at all, you know that I have a deep love for Dollar Tree.  I find the BEST things there, and of course they're always things that I never knew I needed before.
Things like this splatter screen that I found in the kitchen section.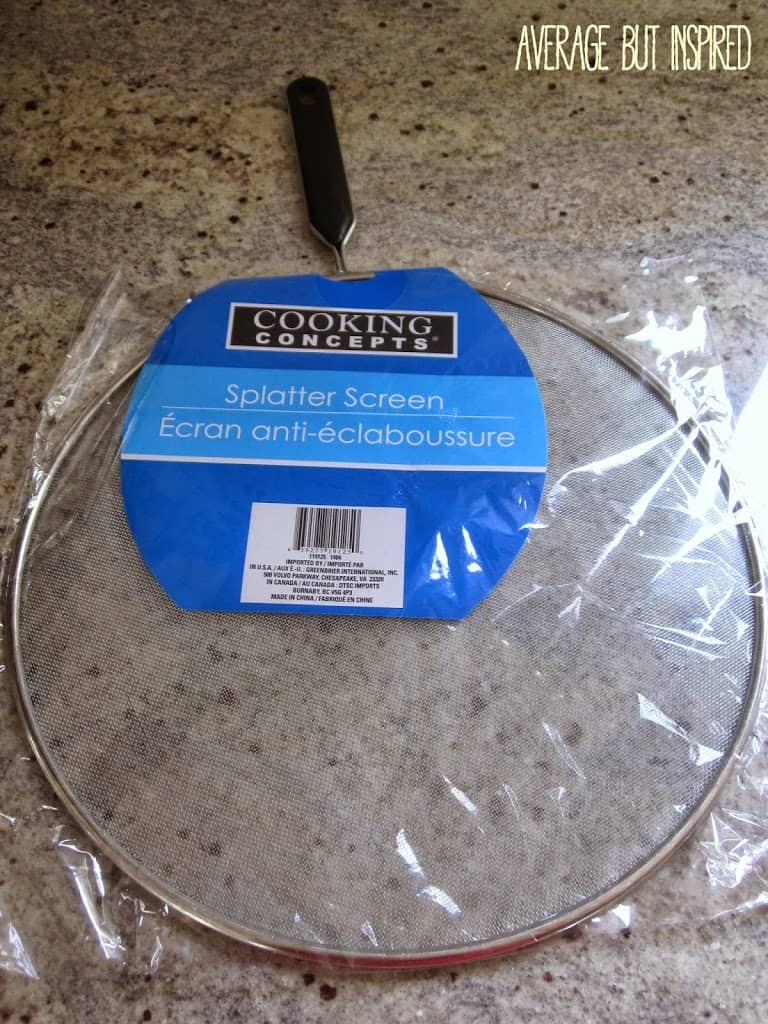 What in the world do you do with this thing in the kitchen?  It has a mesh screen, so I don't really understand how it's supposed to prevent splattering, but whatever – I didn't buy it for the kitchen anyway.
Nope.  From the second I laid eyes on it, I thought EARRING ORGANIZER!
See, I have a collection of some awesome dangle earrings that I used to wear on nights out.  Since my nights out now usually consist of "Kids Eat Free Night" at [insert local brewpub name here], I don't wear my fun earrings all that much anymore.  They sit in my jewelry box and tangle themselves up with my more practical earrings, which is super annoying.
So, I decided they need to be segregated and I made this special place for them – all from my Dollar Tree splatter screen!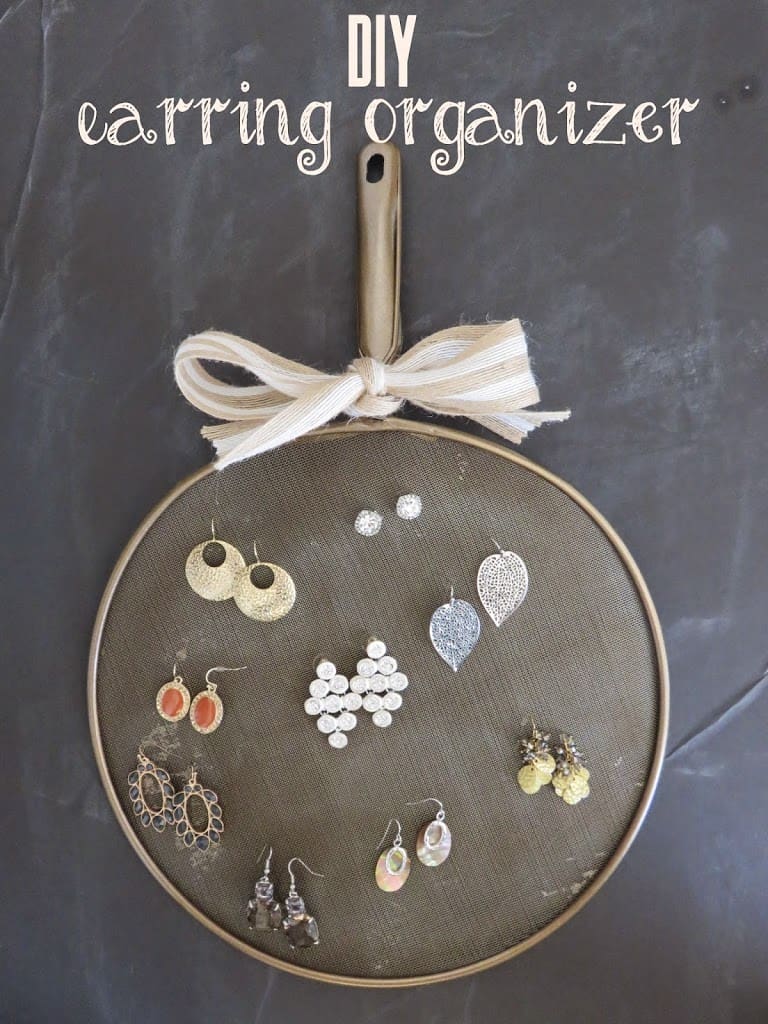 Easiest project EVER.  I know I've said it before, but this time it is the truth.  All you need is:
splatter screen
spray paint
ribbon
Spray paint your splatter screen.  (Learn from my mistake – make sure the screen part isn't touching whatever you're painting on, as the paint may pool and form smudges on your screen.)
Add some ribbon to the top of the splatter screen for a cute touch.
SEE?  I told you it was the easiest project ever.


– Bre