What's a wreath without a bow? (Probably still a beautiful wreath, but humor me here, OK?) I think we can all agree that the cherry on top of most wreaths is a pretty bow. For years my DIY wreaths had, being completely honest, stupid and wimpy bows. But after fiddling around with my ribbon stash for a while, I finally figured out how to make a beautiful wreath bow, and it could not be easier!
The best part is that aside from the ribbon you need to make the bow, you probably already have the other two supplies you need: a stapler and scissors.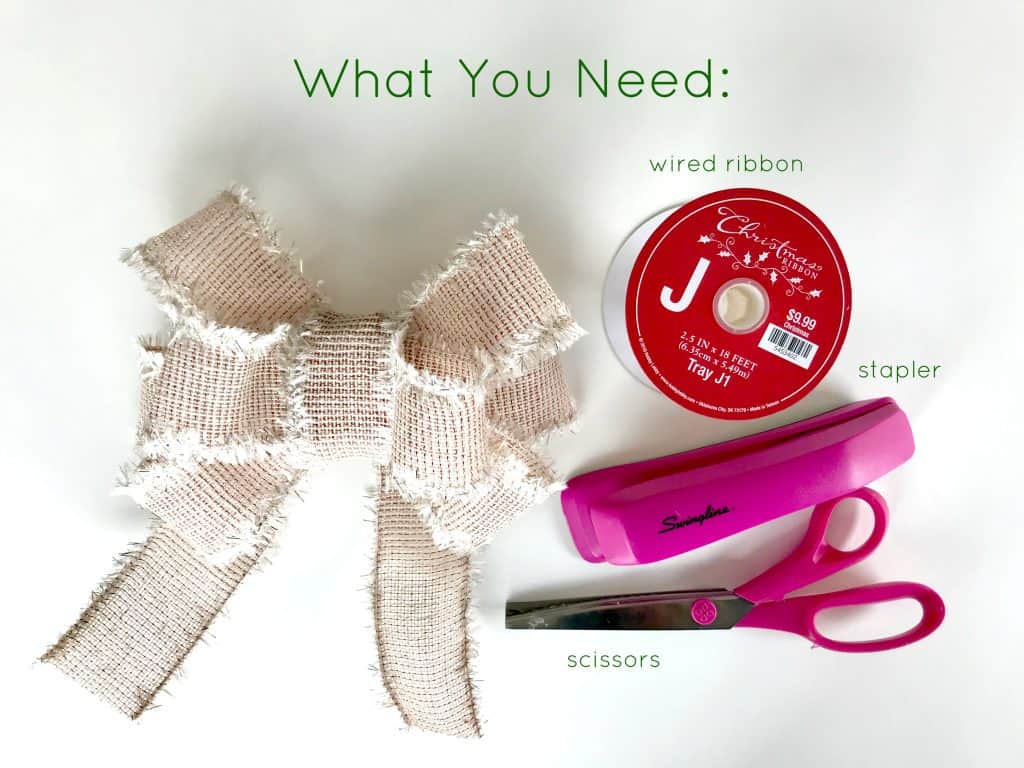 Seriously. With just three supplies you can make a full, floofy, fantastic wreath bow in under two minutes!
Because it's easier to SEE how it's done in real time, I made a video to show you how to make your own wreath bow. I think it's simpler to "get" the process this way than with step out photos. So here you go – watch and learn!
Can you believe it? Did you know it was THIS easy to make a gorgeous wreath bow? Now that you know, just say no to those premade plastic bows and make your own. Your wreaths will thank you for it!

You May Also Like This No-Sew Coffee Sleeves Project!