Dollar Tree has always been my favorite, but this season they have seriously stepped up their crafting and DIY game! If you haven't stocked up on fall and Halloween crafting supplies yet, you need to get over there pronto. (And if you haven't read my post on The Best Craft Supplies to Buy at Dollar Tree – do it!) I picked up a few of their new fall items and make the perfect pumpkin sign for my fall decor – and it only took about 20 minutes!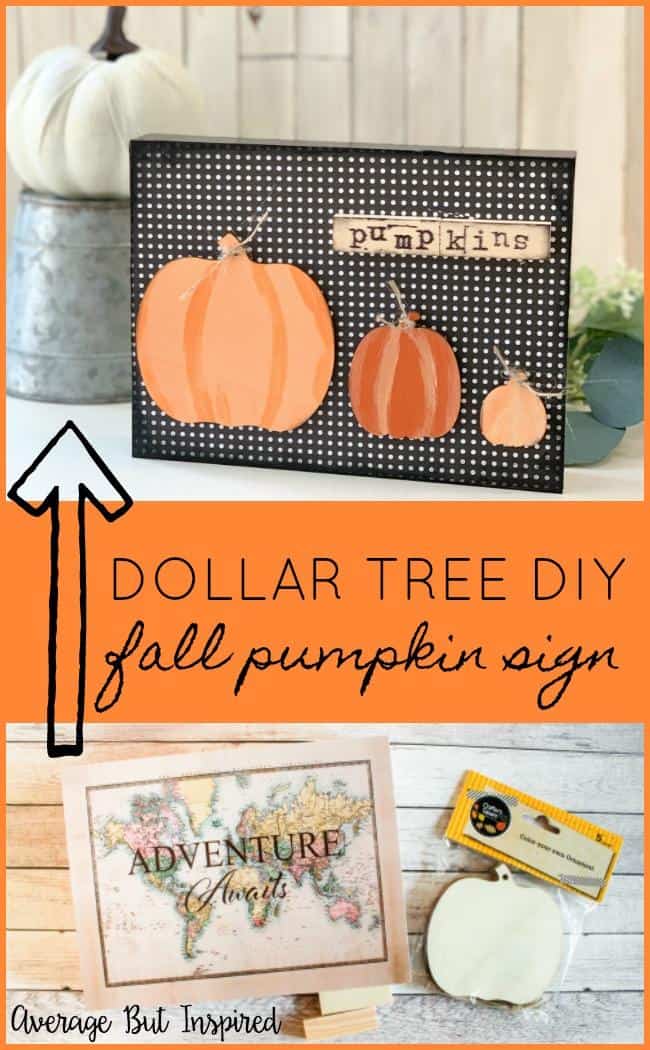 This cute pumpkin sign will stay out all fall – even through Halloween – because of the color scheme I used. The great thing is that it can be customized however you want, so make this in any color to suit your taste or decor!
Supplies Used for This Dollar Tree Pumpkin Decor
Here's what I used to make this fall sign:
Dollar Tree canvas artwork (any pattern or design will work!)
Dollar Tree Jenga game (those are the wood blocks shown in the project)
Scrapbook paper
Scissors
Spray Adhesive
Acrylic craft paint in orange, white, and black
Paintbrush
Hot glue and hot glue gun
Letter stamps
Black stamp pad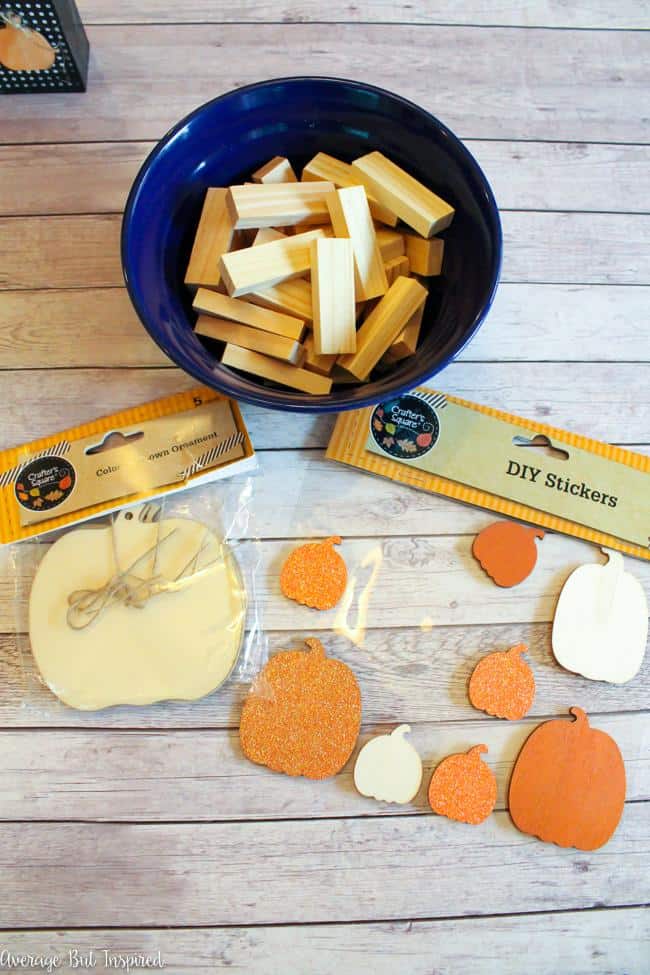 How to Make a Fall Pumpkin Sign
First I painted the edges of the Dollar Tree canvas artwork black. I used two coats of paint for this step. Remember, you can use any color paint you like!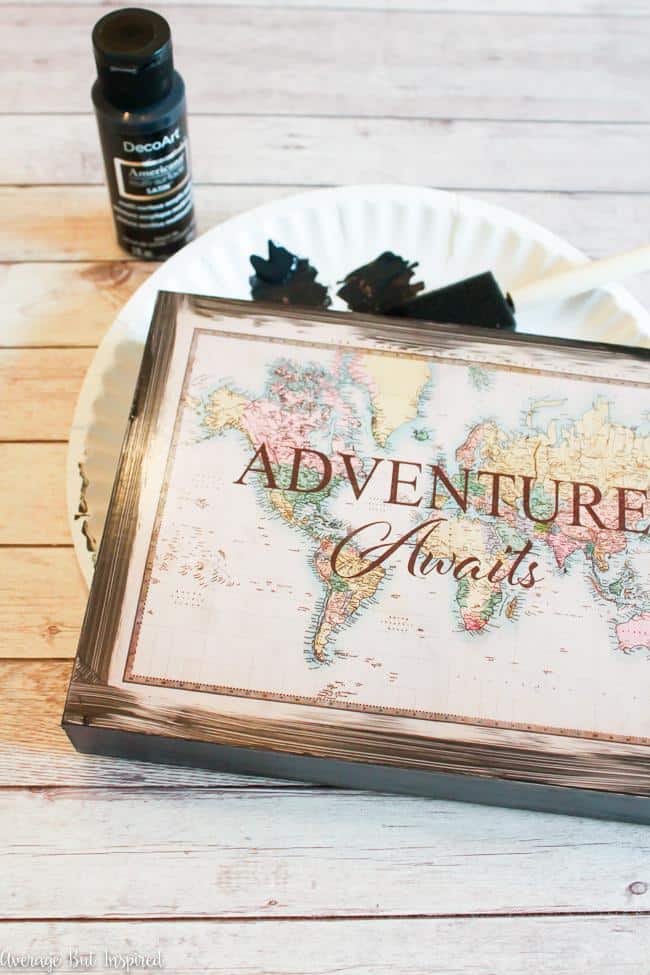 Once the paint dried, I traced the shape of the canvas onto the back of a piece of scrapbook paper. I cut that out and then sprayed the canvas and the back of the paper with spray adhesive. I quickly pressed the scrapbook paper into place on the front of the canvas and trimmed any parts that stuck up over the edges of the canvas.

Then I got to work painting the pumpkins! I mixed up a few shades of orange by simply mixing basic orange and white acrylic paint. I painted one of the Dollar Tree pumpkin ornaments and two of the DIY craft stickers.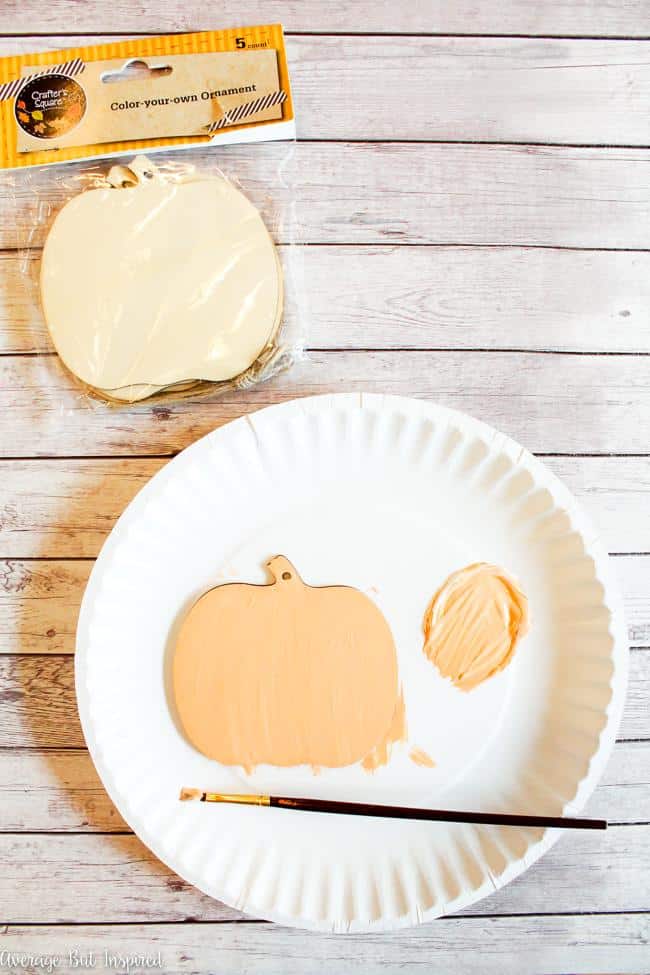 After those pumpkins dried, I used one of the pieces of twine from the ornaments package and tied it around each of the pumpkins' stems. Then I used the hot glue gun to fasten them to the canvas. I even hot glued the stickers because the adhesive wasn't super strong and I didn't want those pumpkins going anywhere!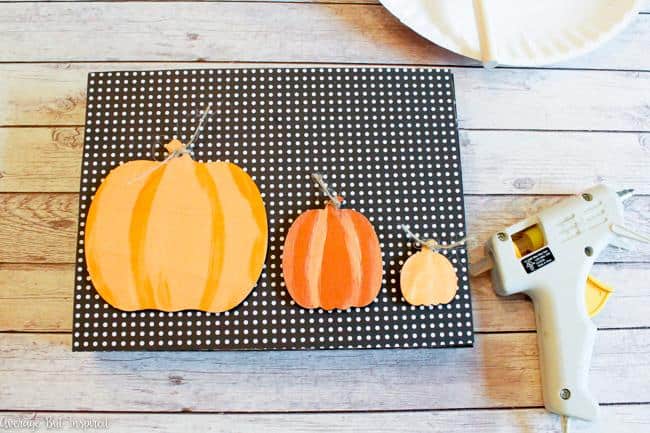 Next, I stamped the word "pumpkin" onto two of the Dollar Tree Jenga game blocks. They're the perfect little wood blocks for all kinds of projects! If you don't have letter stamps and/or a stamp pad, you could use the tiny letter stickers at Dollar Tree for this step!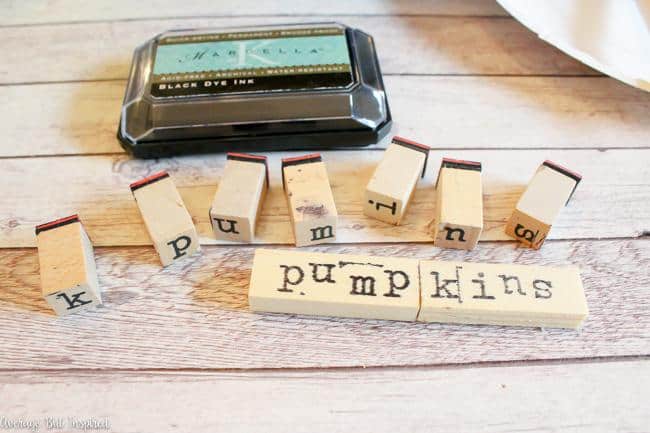 Finally, I hot glued the "pumpkins" piece into place and added a little black paint around the edges of both the word piece and the entire sign. This gave a distressed look that I like!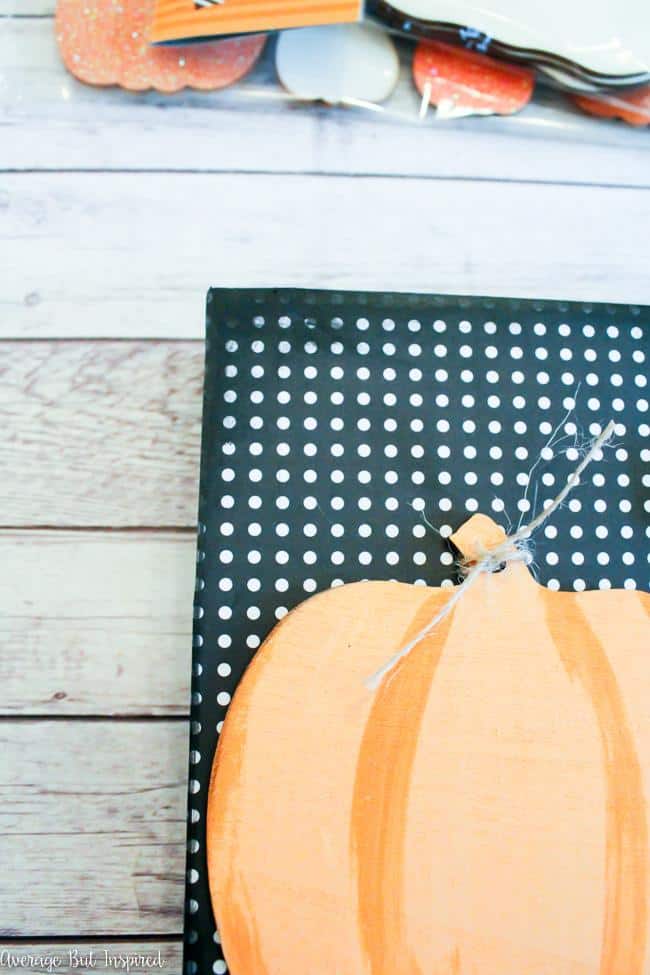 And that's all it took to transform a canvas into an adorable piece of fall decor!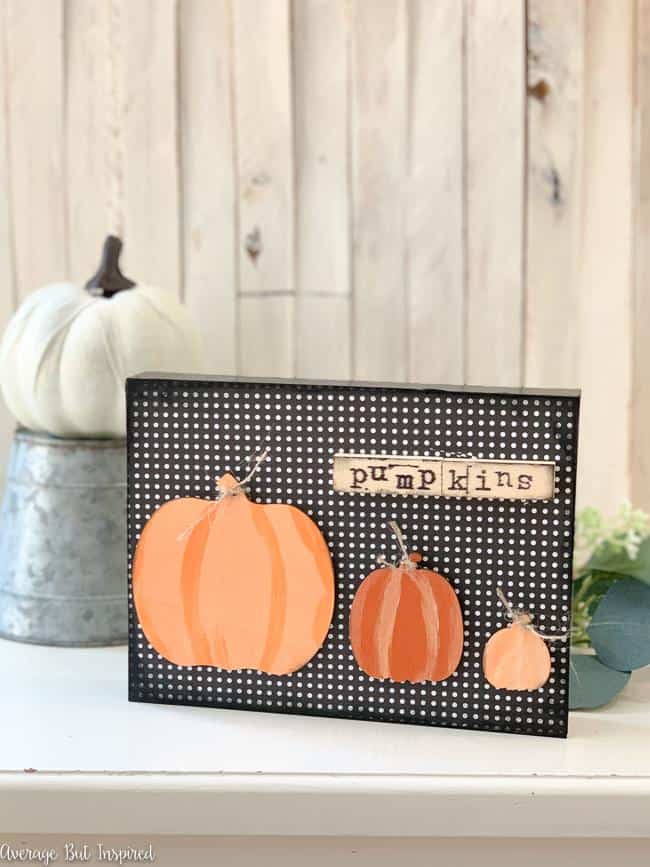 I'd love for you to share this pumpkin sign project with your friends, or pin it to Pinterest to help others find it!
And, if you love fall crafting, check out some of my other great fall craft ideas in my holidays gallery!
-Bre