We made it past the sugar-rush of Halloween and thoughts are turning to the next big event – Thanksgiving. How we're already here again is beyond me, but the fact is that planning for this special holiday is in full swing (at my house especially because I'm hosting this year (yikes!)). To make my Thanksgiving celebration extra special, I'm making some adorable DIY Thanksgiving Turkey Place Cards to set a festive tone at the table, and I'm showing you how to make them, too!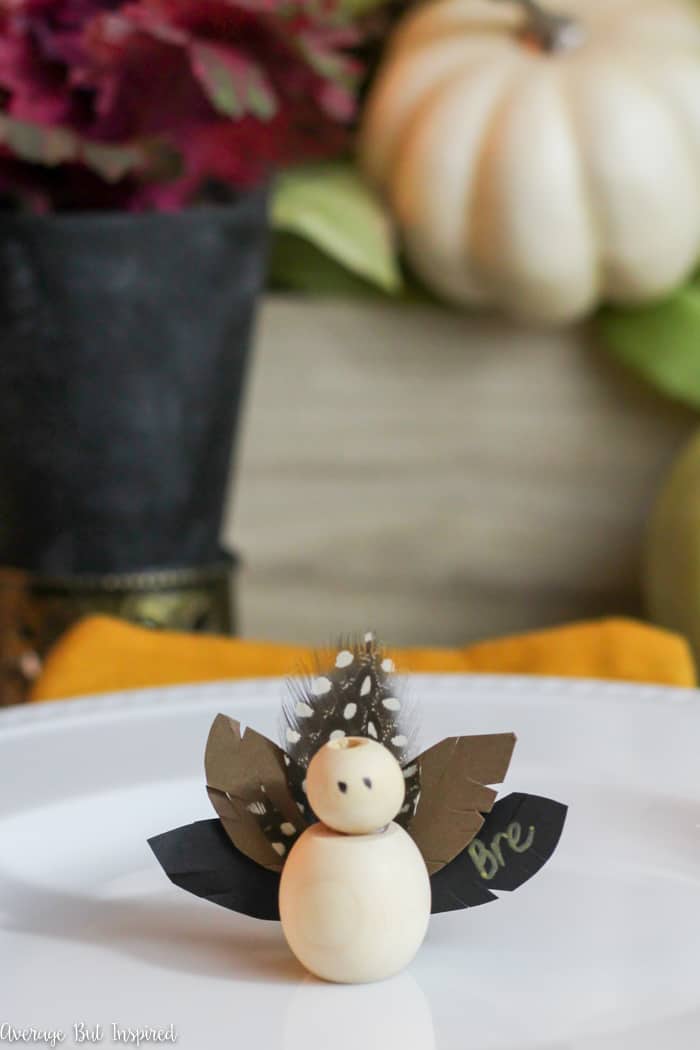 Supplies Needed to Make Thanksgiving Turkey Place Cards
Some of these links are affiliate links. To read my full disclosure policy, please click here.
Card stock in colors of your choice (I used brown and bronze)
Scissors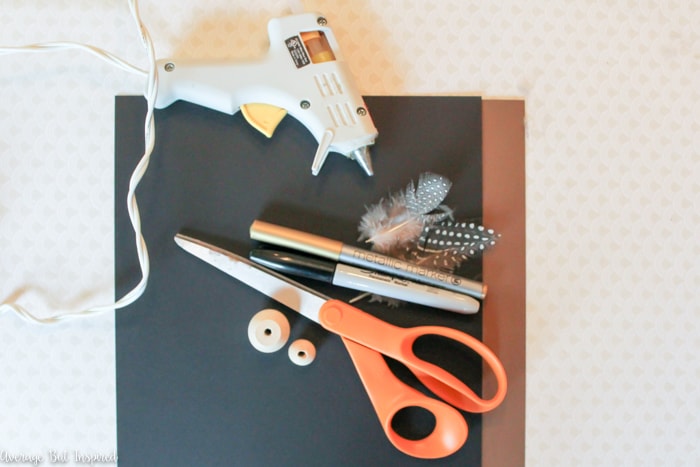 How to Make Thanksgiving Turkey Place Cards
You can whip up a bunch of these little guys in no time at all! They're so simple to make! Begin by hot gluing a small wooden bead to a larger wooden bead.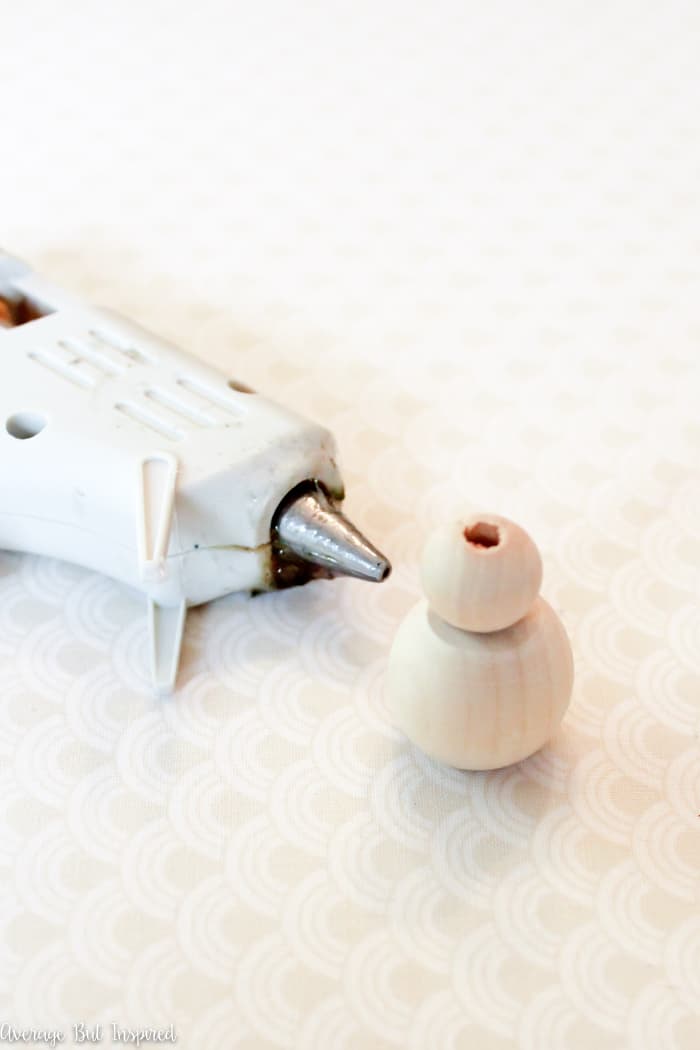 Next, trim a feather to fit the turkey and hot glue it to the center back of the large wooden bead.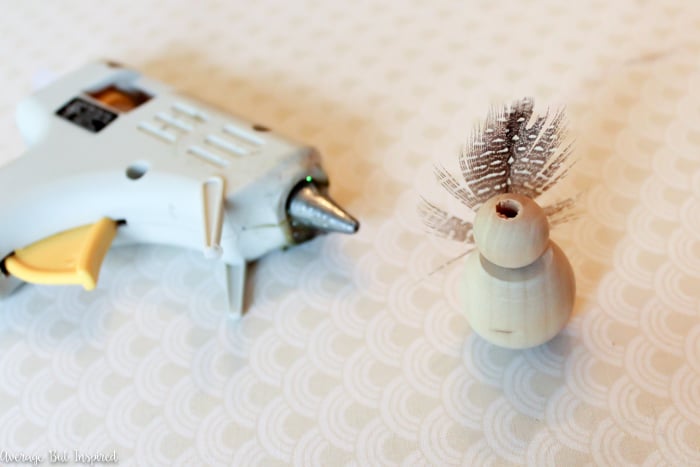 Cut four oval shapes from the card stock (2 from each color of paper), and then put some little fringes on the edges to make them look like feathers. Many of mine were deformed – I had a hard time cutting these at first! If you're like me, just play around with it until you get a decent shape.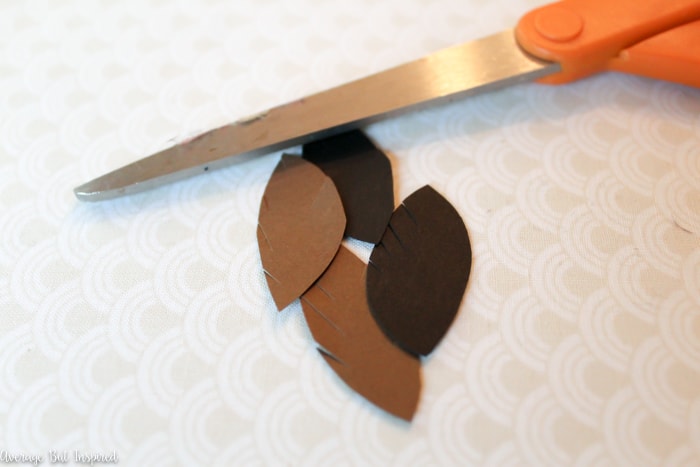 Hot glue those feathers to the back of the larger wooden bead, too.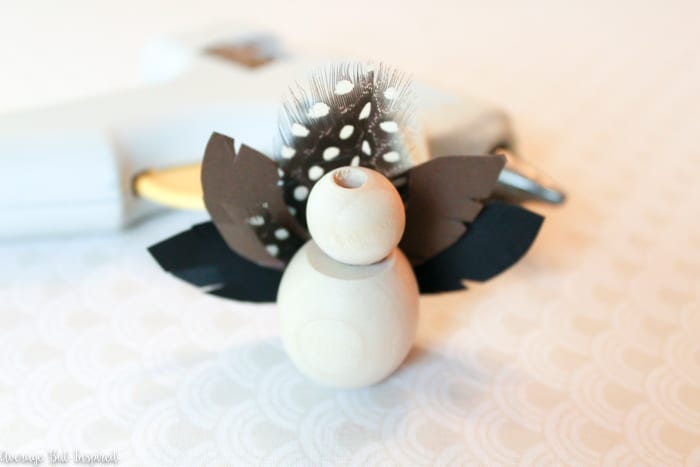 Use a Sharpie to give your turkey some eyeballs. . .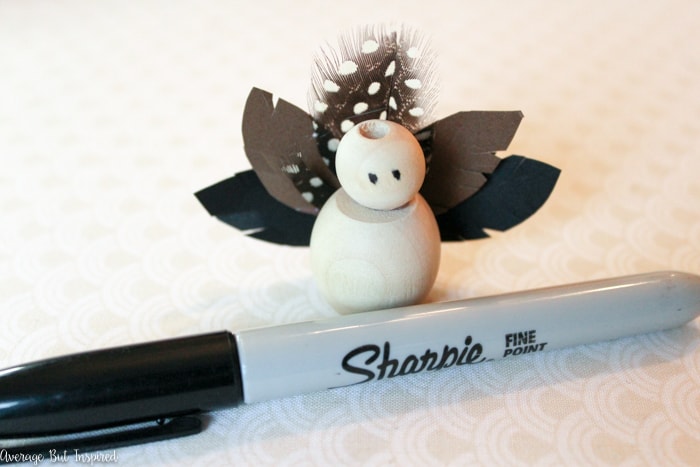 And use your gold pen to write your guests' names on the feathers! Easy and done!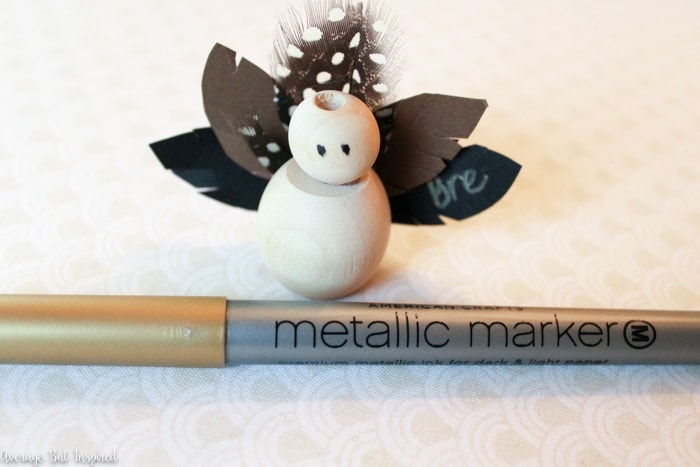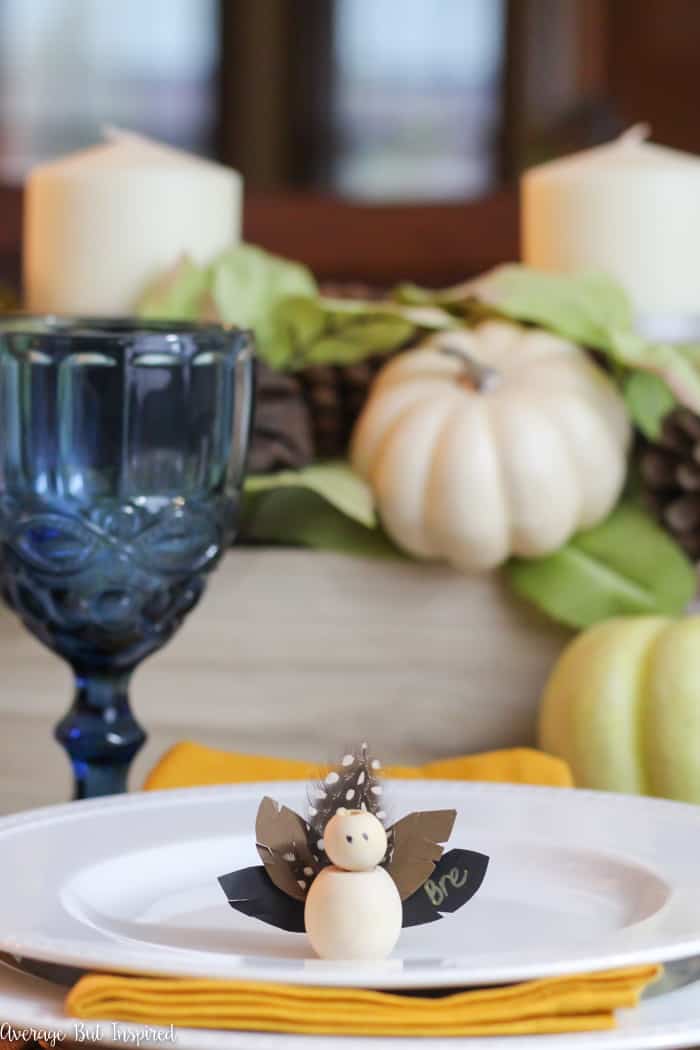 Isn't that the cutest little Thanksgiving place card?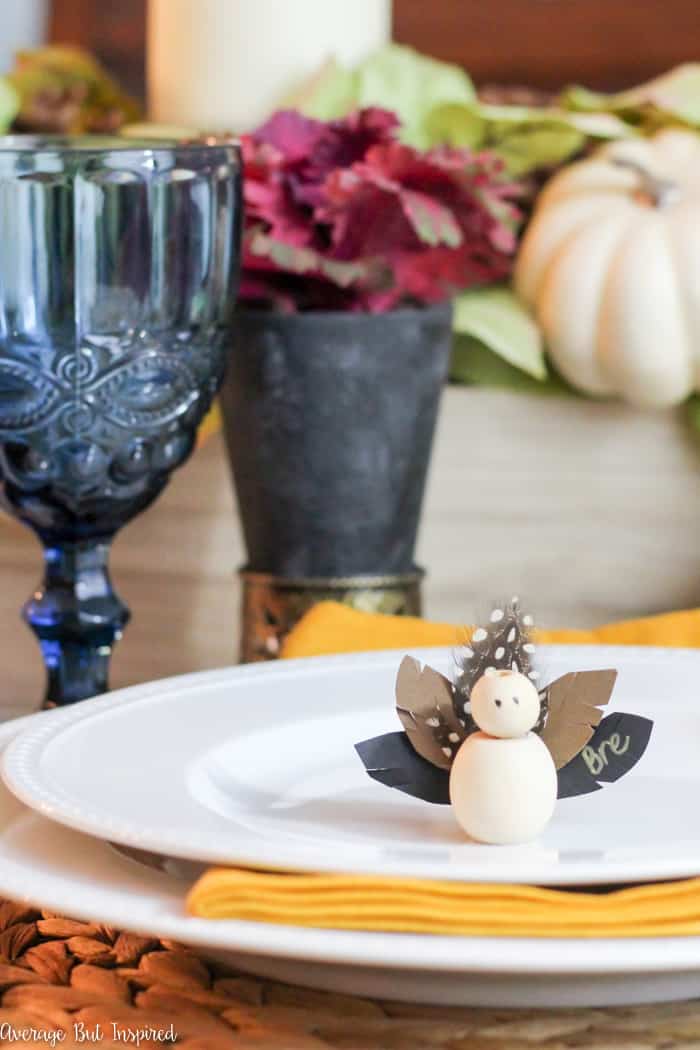 Because these turkey place cards are sturdy, they're like a little party favor for your Thanksgiving guests! (Toss in some leftovers and you'll be the "hostess with the mostess!")
Please make sure to "pin" this post so others can find this fun idea for decorating their Thanksgiving tables.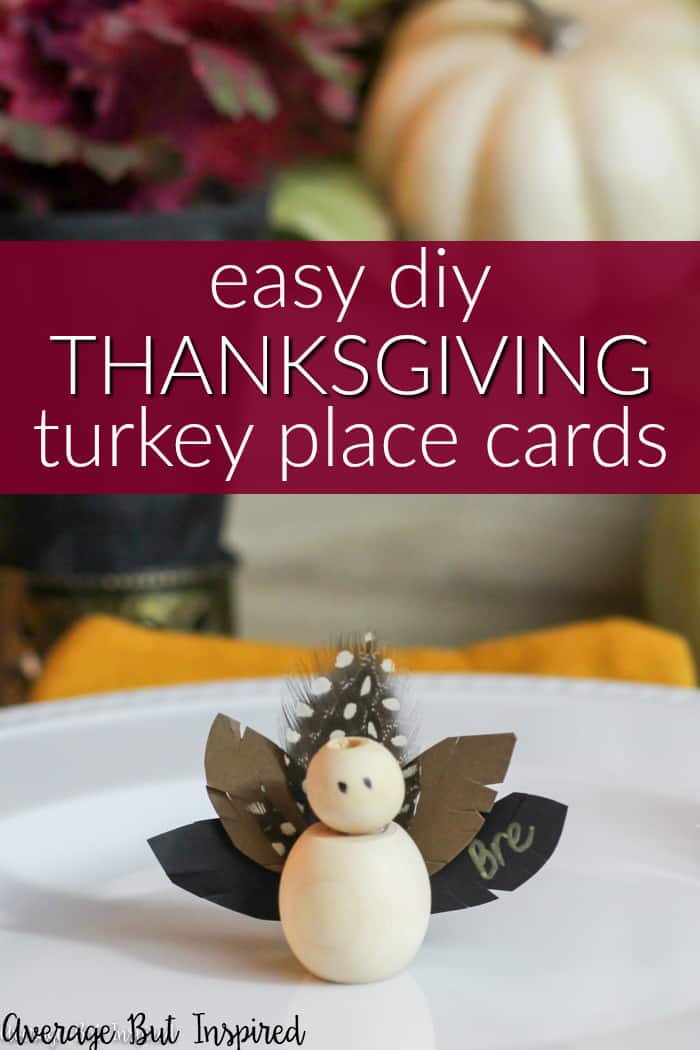 -Bre
You May Also Like This Post About Decorating a Fall Dining Room