While cleaning out my husband's car this weekend, I found a pool noodle left behind after a trip to our local swimming pool this summer. A jolt of inspiration hit and I grabbed the pool noodle, ran inside, and got to work making some adorable Pool Noodle Pumpkins for my fall decor!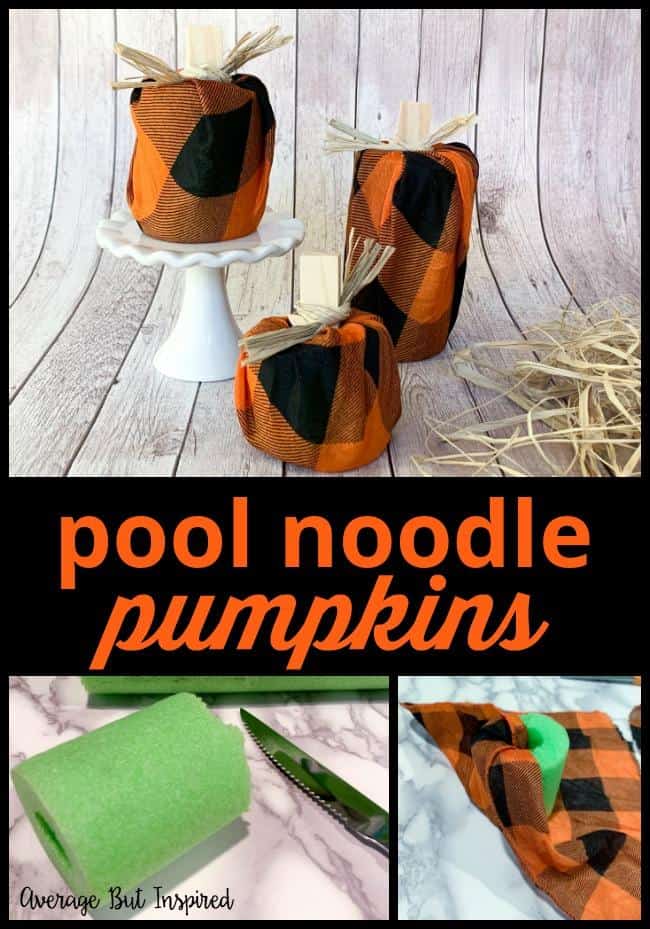 I wasn't totally sure if pool noodles transformed into pumpkins would be cute, but I gave it a try anyway. And thankfully, they're darling!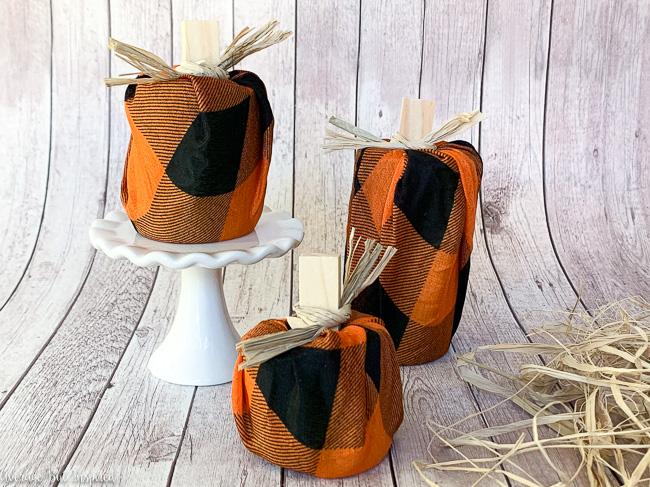 Pool noodle pumpkins are also extremely easy to make and very, very cheap. These would be a perfect fall craft for large groups (I bet you could make ten pumpkins per pool noodle), and even for the least crafty people around. They are SO easy to make!
Pool Noodle Pumpkins Supplies
Foam pool noodle
Fabric (I used a Halloween scarf from Dollar Tree)
Wood blocks (I used pieces from a Dollar Tree Jenga game)
Raffia or other ribbon
Scissors
Knife
How to Make Pool Noodle Pumpkin Crafts

The first step is to cut the pool noodle into pieces. I used a serrated knife, and the noodle cut very easily. If children will be making this craft, please make sure to cut the pool noodle ahead of time; do not give the children knives!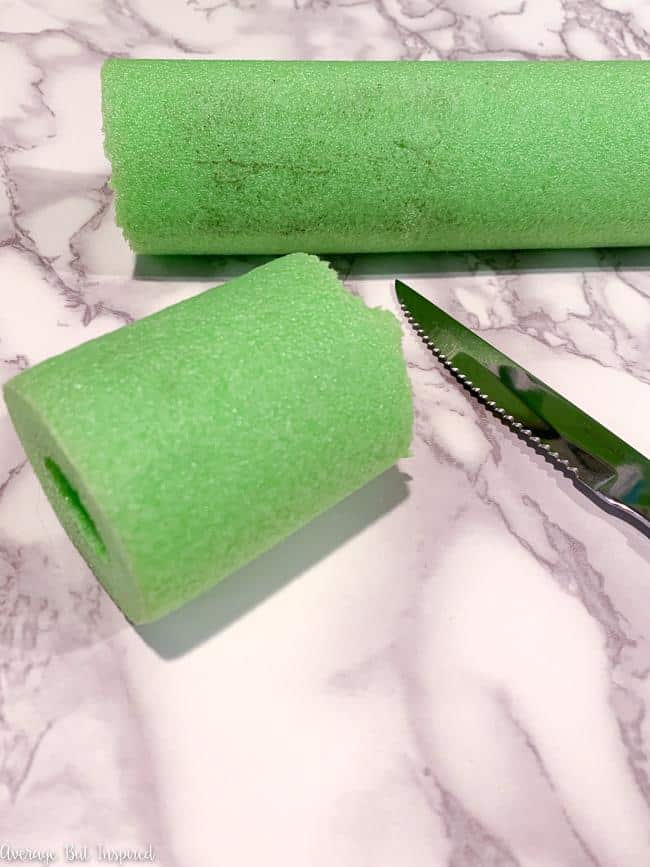 Next, lay the pool noodle piece on top of a piece of fabric. Cut the fabric so that there is enough fabric on all sides to wrap around the pool noodle and tuck into the hole.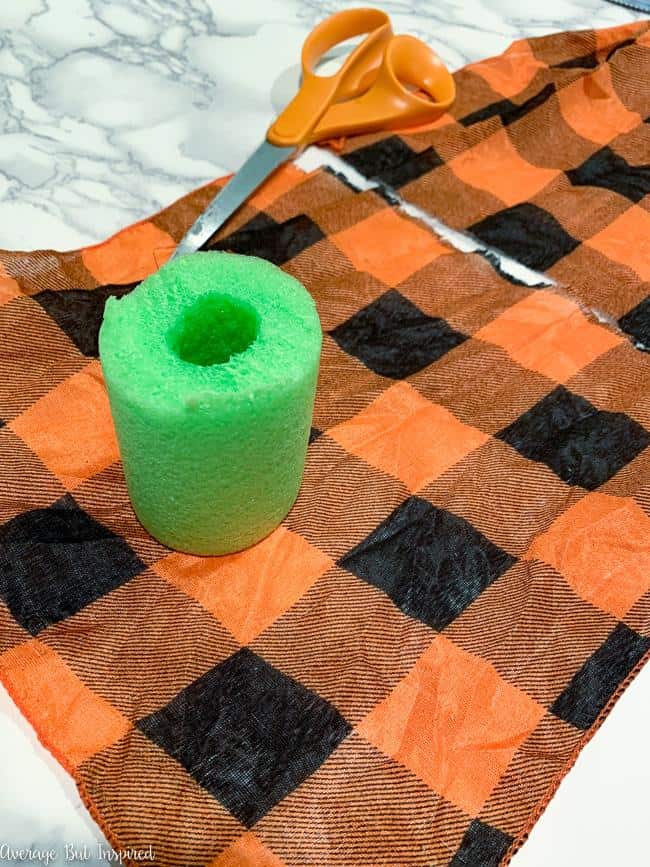 Once the fabric is cut, begin pulling the fabric upwards toward the pool noodle hole, and then tucking the end of the fabric into the hole.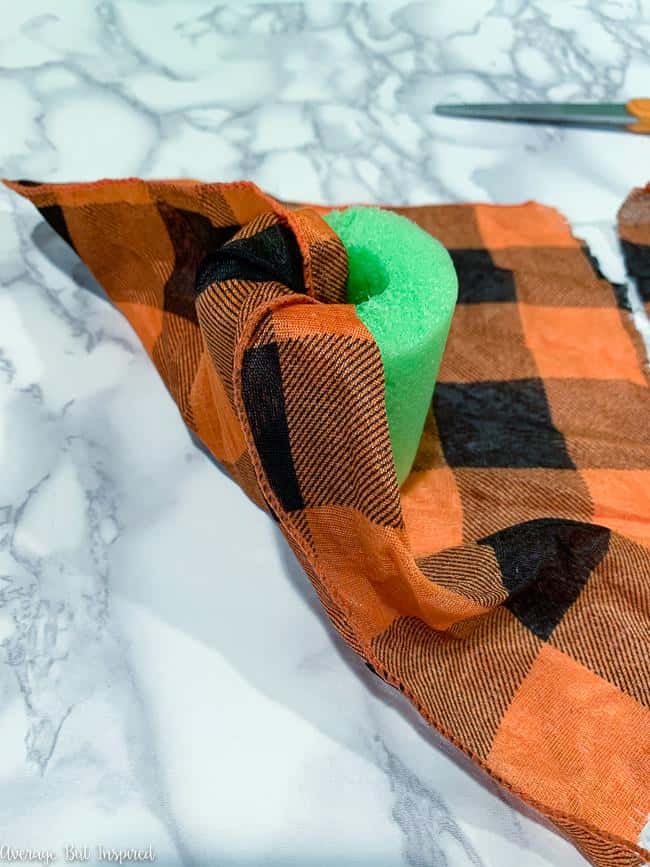 Continue wrapping, pulling, and tucking until the pool noodle is completely covered with fabric.
Then, take the wood block and stick it into the hole where the fabric is tucked. The wood block will hold the fabric in place, but if you want a more secure hold, you could hot glue the block into the hole, too.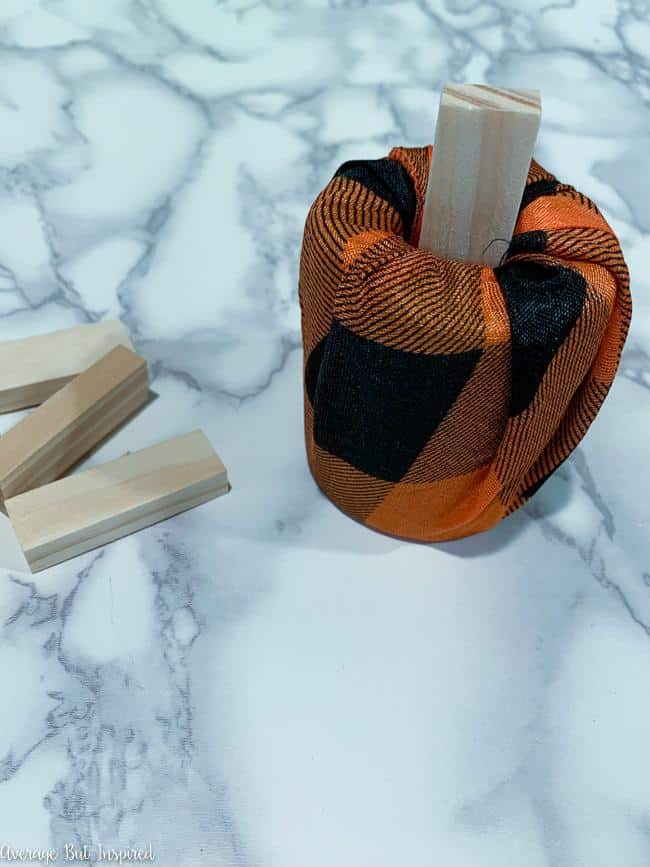 Finally, tie some raffia around the wood block "stem" to create the look of a vine on the pumpkin.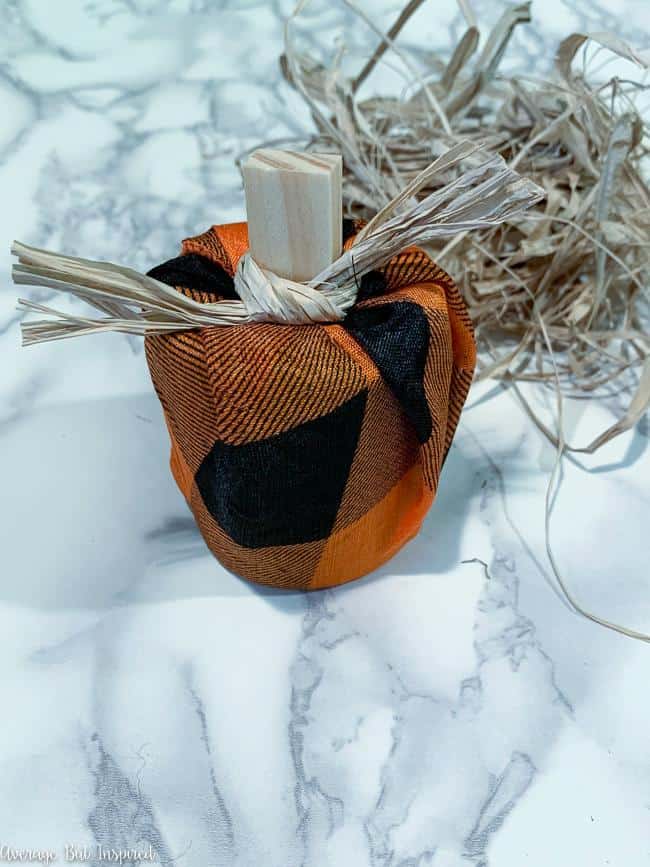 And that is all it takes to make the cutest pool noodle pumpkins in the patch!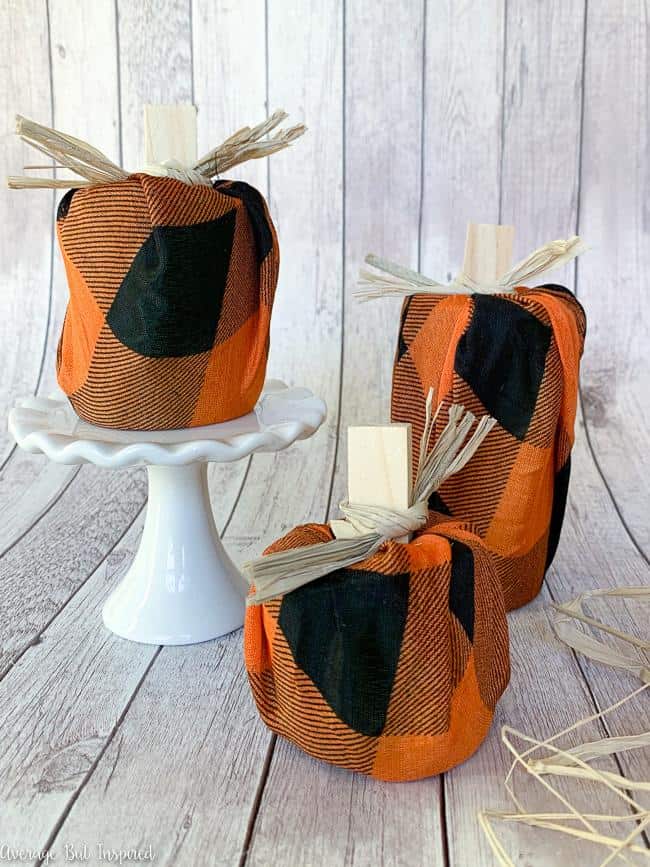 This craft was perfect for me right now since I can't really decorate or work on large projects due to our move. And, pumpkin crafts are my favorite! (Check out this Dollar Tree Pumpkin Sign and this Dollar Tree Pumpkin Picture Frame craft, too!).