It took me almost three months, but I've finally finished putting together the dining room in our new house! It is no longer being used as our virtual learning classroom (thank goodness!), but instead is a beautiful modern vintage dining room that we love!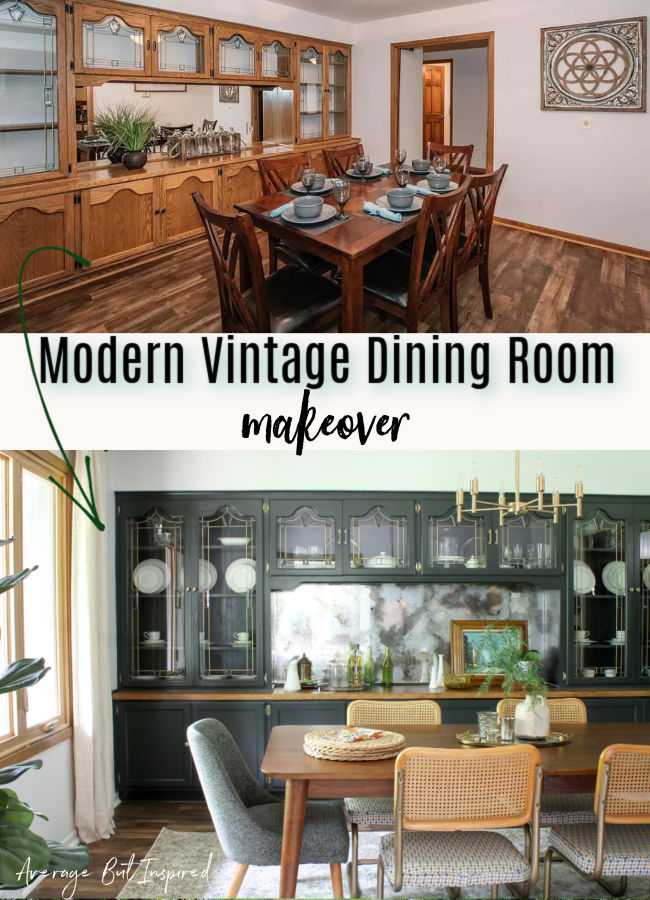 This post contains affiliate links. To read my full disclosure policy, please click here.
Before I show you the new look, here's the obligatory "before" photo. We left all of our dining room furniture at our old house with the new owners, so we set up folding tables in here temporarily for the kids to do their schoolwork during virtual learning. It was great to have the space, but it was such a mess in there and SO BROWN.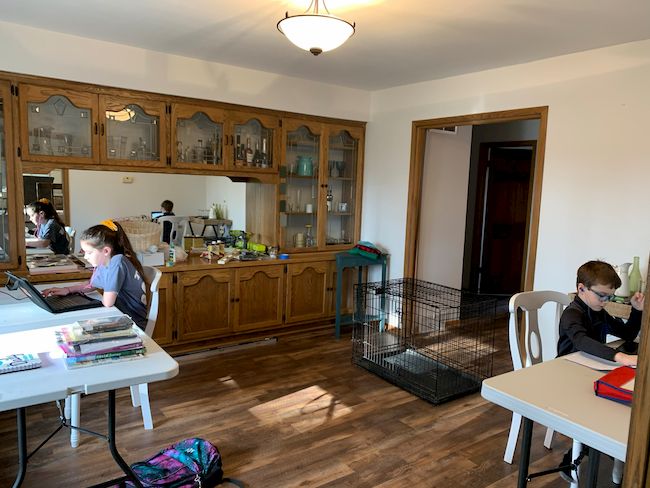 Once the kids got the boot, I refinished the dated oak built-in china cabinet in a green that's almost black, and then I got to work furnishing and decorating the space!
I carefully followed Emily Henderson's Dining Room Rules to make sure that I got size and placement of everything just right, and I'm so glad I did! Her blog post helped me pick the right size rug, table, and chandelier for this narrow room, and I didn't have to return a thing. If you have design questions, her blog is an amazing resource.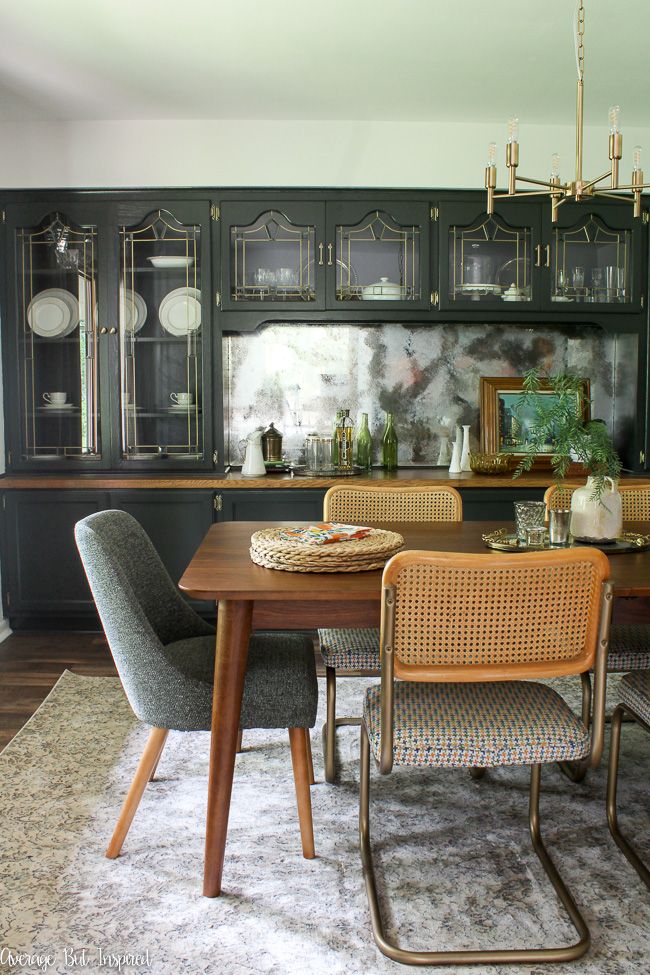 I felt like the dining room was a space where I could have a little fun and be dramatic, so I went bold on the wall opposite the china cabinet and installed this vintage-look wall mural (this linked wall mural is similar as the shop from which I purchased is now out of business), which I framed out in trim I spray painted in gloss black. I got this idea from Aniko at Place of My Taste who inspired me with her framed wall mural.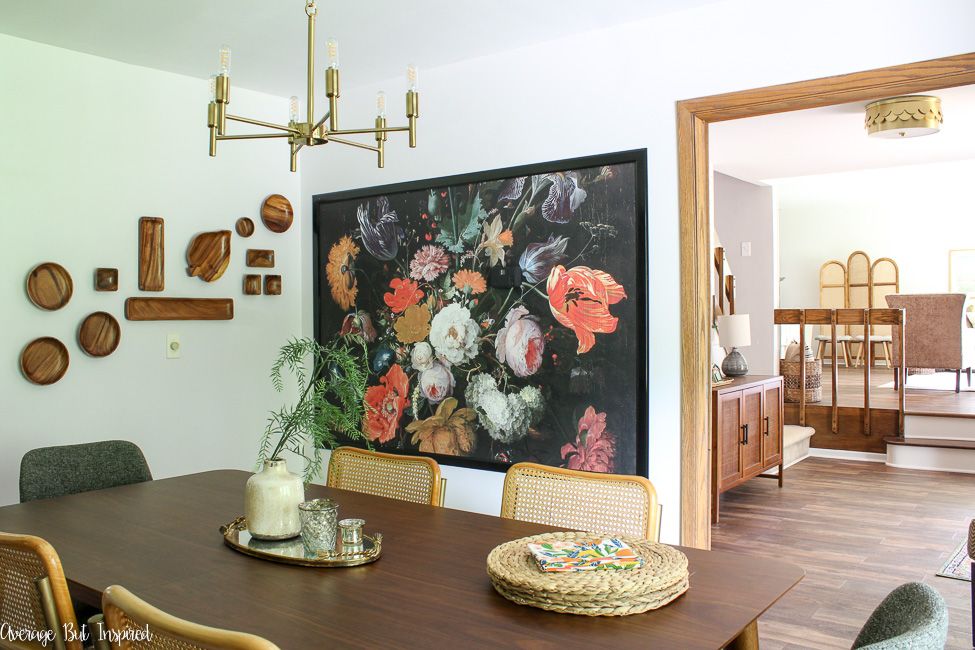 This wall mural (similar product linked here) was the perfect solution for this wall because the thermostat is placed in a very inconvenient spot. That thermostat, plus the fact that there are pocket doors in the wall, meant that I couldn't nail into the wall or hang artwork in a way that made sense here. So, I cut the mural around the thermostat and then painted the thermostat black to blend in.
My peel and stick mural gave me the look of artwork without disturbing the thermostat or the pocket doors.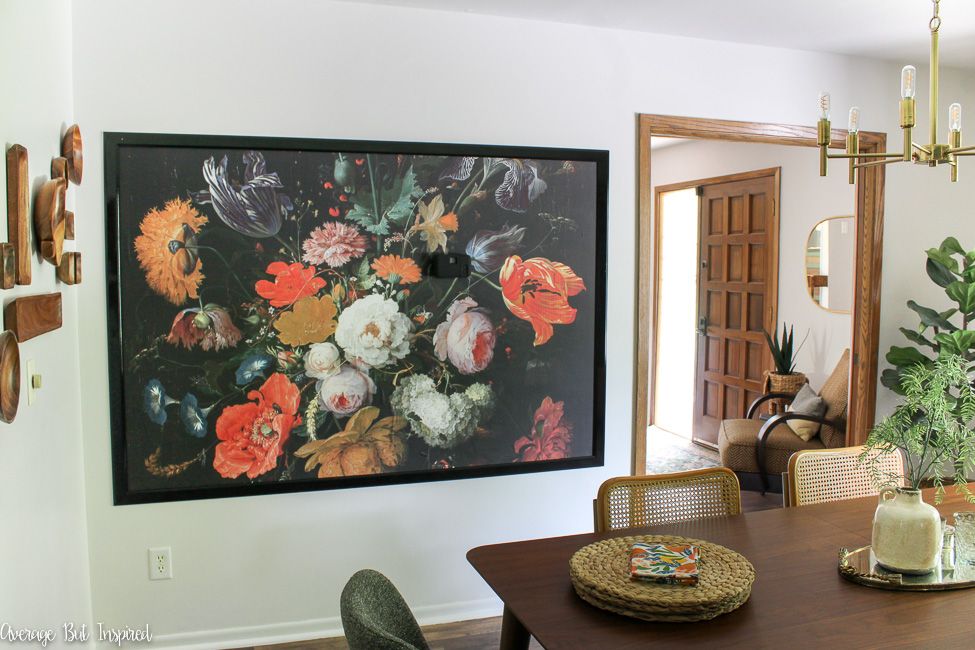 On the adjacent wall, I also had to contend with another set of pocket doors in the wall and a strangely placed light switch. I chose to hang a mix of vintage acacia bowls and new acacia bowls on this wall. I fastened them with Command picture hanging strips so I didn't have to nail through and potentially hit the doors or the framing.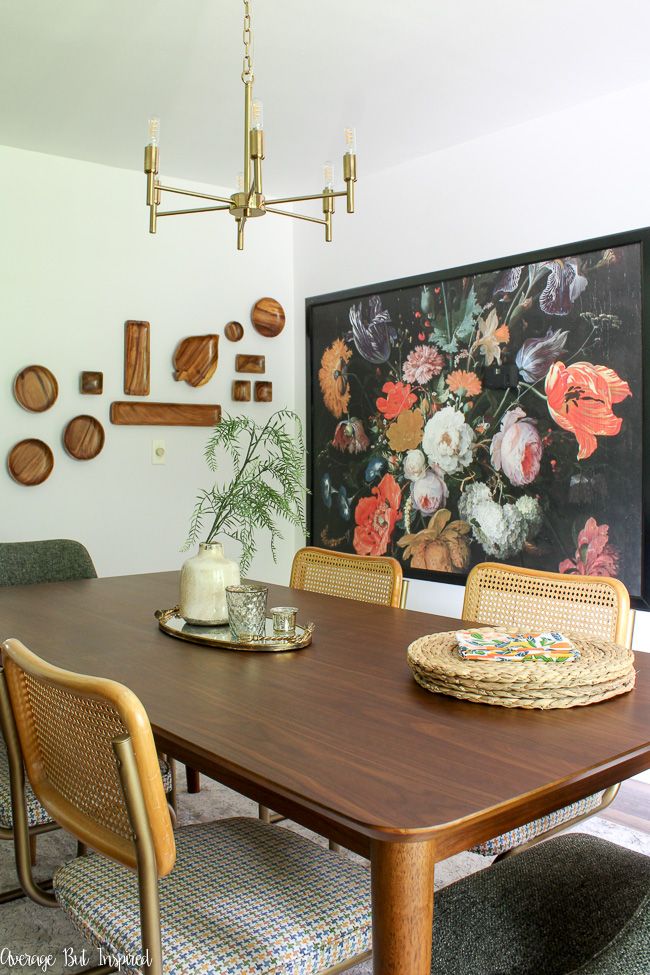 For furniture, I chose a slim mid-century look dining table that has built-in leaves to expand. The end chairs are also slim, and the other chairs are vintage cantilever chairs I got at the Habitat for Humanity ReStore and had reupholstered. I also spray painted the legs a vintage brass color to coordinate with the new light fixture and the hardware on the refinished china cabinet.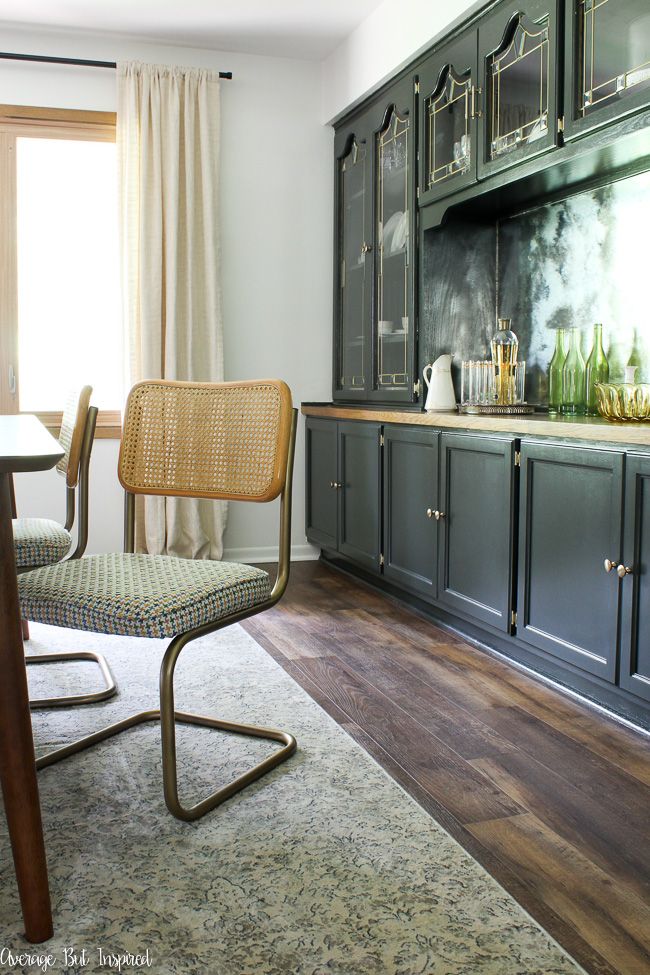 This room was so much fun to put together and I just love the finished result. To me, it feels like a dining room you'd like to linger in; enjoying a glass of wine and nice meal with friends or family. It feels special but not too fancy, and that was my exact goal: to create a space that was welcoming and warm but a little elevated from the rest of the house.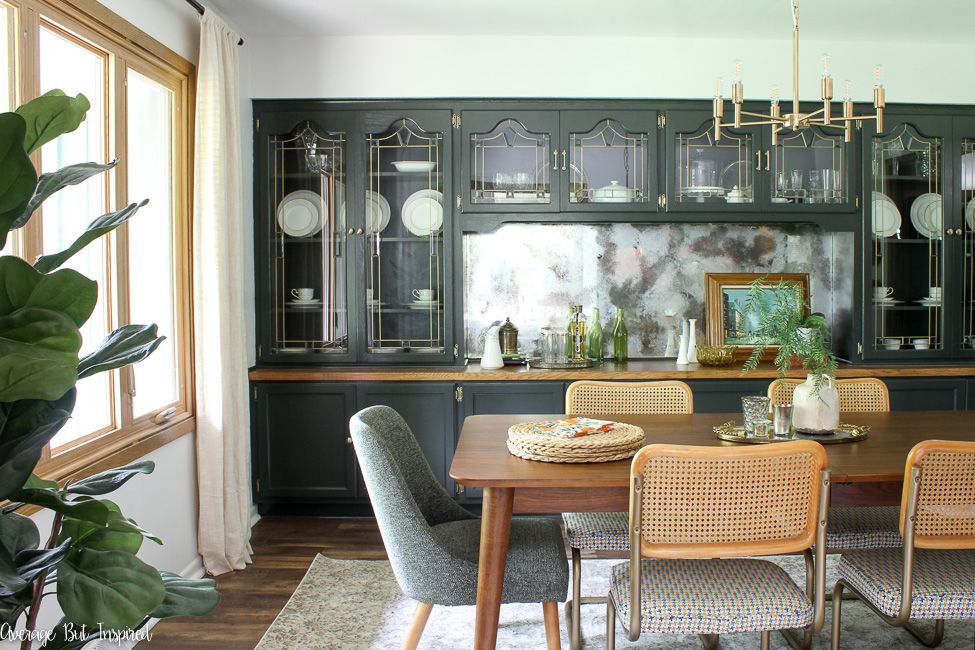 I hope you like my modern vintage dining room! If you do, you may also enjoy checking out some of my other home decor posts.
-Bre
SHOP THE POST
Click any image to get product information or to purchase.